Organizational charts contain loads of information that may be useful to people inside and outside of your company. In addition to allowing you to create charts, org chart software also provides you with several options for sharing them.
Is that something you should do? Yes, but there are some precautions you should take before you give other people access to the information in your organizational charts.
Benefits of sharing an org chart
If your employees don't have access to your company's organizational chart, they probably should. Here are some great internal uses for organizational charts for your team:
Assist in the organizational design process
Increase familiarity with coworkers
Help workers understand how their role and team impact the organization
Inform people about reporting structures to improve communication
Identify people to approach with questions or collaboration opportunities
Make it easier to share feedback or other information
Seek out other business areas for cross-training or employment
Shared internally, an org chart really becomes a helpful communications tool.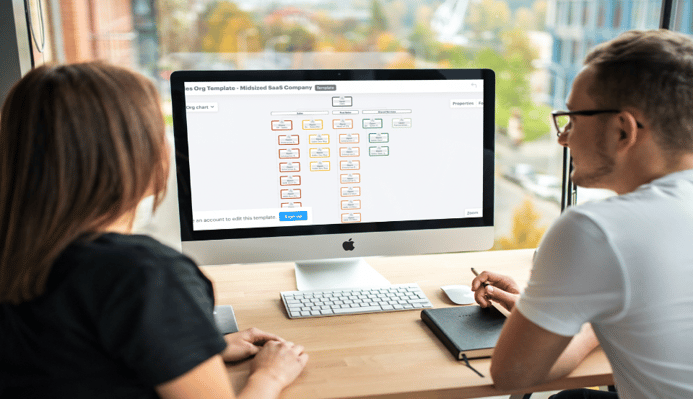 Sharing org charts externally
There are many good reasons to share organizational charts with people outside of your organization. You may even decide it will be beneficial to create a publicly facing chart. This can create a sense of transparency and help make prospective customers or business partners feel more connected to your team.
There are specific groups of people and individuals who will benefit from accessing your org charts. You may choose to share specific data with them based on your connection to them and their role. Here are just a few examples:
Investors
If you are courting investors for your company, consider sharing your org chart with them. This provides them with information that may motivate them to be generous with their funds. An organizational chart can demonstrate that you have filled positions with qualified people and that all of your functional areas are staffed.
Also, you can share org charts that you have created for future state planning. For example, if you are seeking investor funds to hire more people or expand, an organizational chart can be created to share what your team would look like post-funding.
Recruiters and candidates
Recruiters are best able to help you find qualified workers if they have a clear understanding of the roles you need to fill. The same is true for job candidates. They may be more attracted to a job opening if they can see a potential path for advancement and have a full understanding of what their responsibilities will be.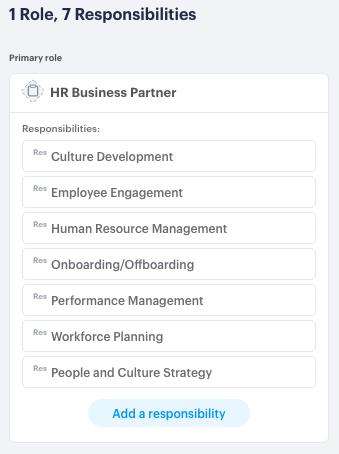 Sharing org charts with recruiters or candidates can help them understand the full context of roles and responsibilities.
Media
If your company has a media kit, you are already sharing pertinent information about your leadership, company mission, etc. Consider adding an org chart to that as a way to paint a clearer picture of your company.
Why it's important to share org charts carefully
You should share your organizational charts, but use good judgment when you do.
Organizational charts contain potentially sensitive information. Many have pictures and personally-identifying information of team members. They also reveal information about the structure of your business that you may not want to be fully available to anybody who wants it.
It's also potentially risky to share any speculative or future state organizational charts without taking certain precautions. You don't want to cause information relating to any of your strategic planning to reach the wrong people.
Benefits of modern sharing methods
Functionly offers several risk-mitigating ways to share org chart information. Additionally, sharing charts through Functionly gives users access to helpful functions that make the shared information much more useful to the recipient.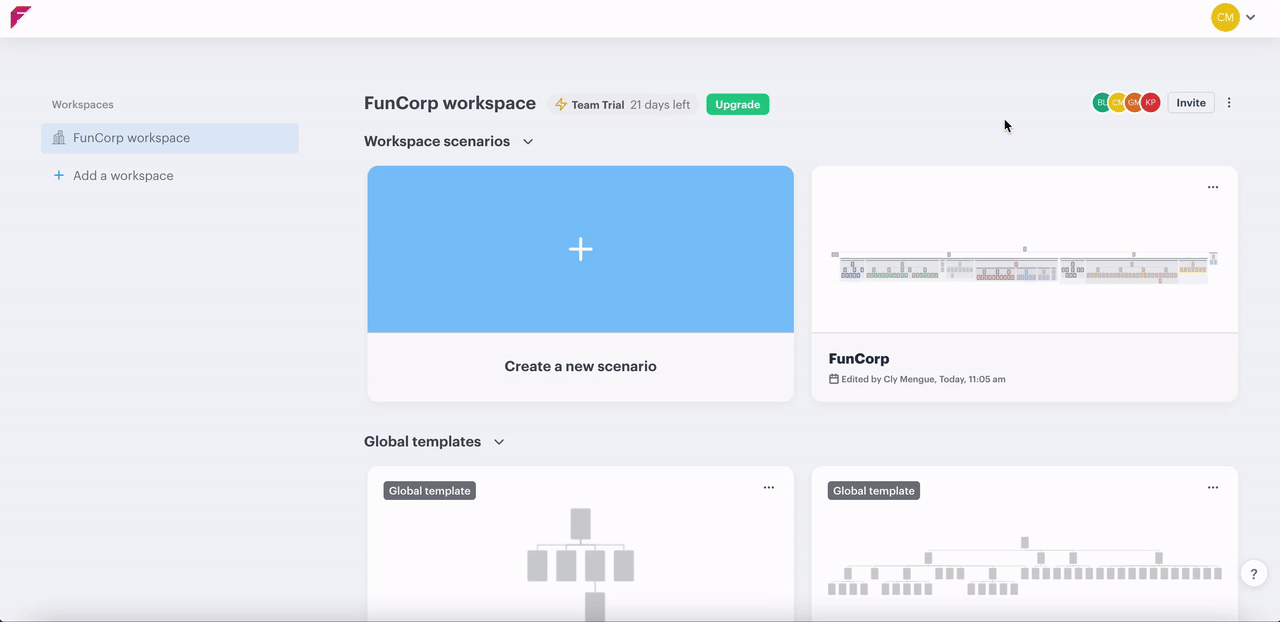 For example, users can:
Embed charts in other documents
Share live links to org charts that will automatically update
Remove access to charts as needed
Provide selected information in shared charts while redacting other data
A great benefit of embedding is that org charts can be shared for use in software that recipients are already using - such as Sharepoint, Notion or Confluence.
Drawbacks of using old methods to share org charts
Older methods of sharing organizational chart data have the potential to be problematic. For example, sharing a static document means that the org chart has the potential to be outdated the moment you send it or make it available for download. There's no means to keep that document updated the way it would be in a live link.
Additionally, emailing or downloading documents with personally identifying information may not be the safest choice. Once that information is sent to another person or group, you lose control over the data.
Share organizational charts, but exercise caution
The purpose of creating org charts is to build an understanding of your company. This is something that can benefit people who work for your company and others who relate to your business in some other way.
However, when making your organizational charts available to others, you must be careful about sharing information that gives deep insights into how your organization is structured.
The best way to protect your sensitive information is to use the most secure methods possible to share carefully curated versions of your org charts where you can control the information displayed and access granted.
Try Functionly for free to quickly import, create and share your org chart.