An easy, digital, and free way to share your Functionly organization, and draft scenarios allowing others to provide informed input.
Public links enable you to share read-only access to any chart in your Functionly library, without any additional costs. It's an easy way to share your organization's structure with your entire staff, or perhaps share future optional scenarios with key stakeholders for decision making purposes. Either way, this feature makes sharing effortless and quick.

Let's get started
To begin, ensure you are editing or viewing the correct scenario you'd like to share and please note that you must be the owner of the scenario in order to enable a link for it.
Locate the scenario options dropdown menu underneath the scenario name, and select: 'Share Public Link'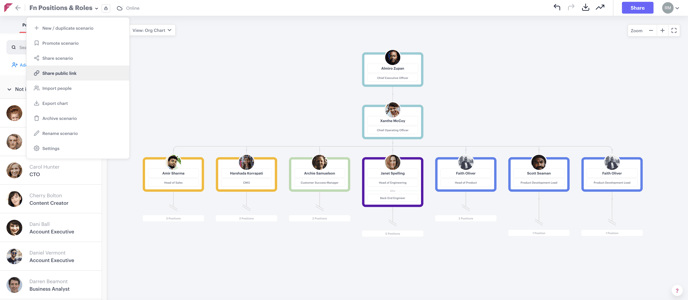 A sharing modal will pop up which enables you to copy, and share. You can leave it at that, or you can customize some of your settings (skip ahead to see how to customize).
You can create as many links for each scenario as you like, each with a different URL and expiration date.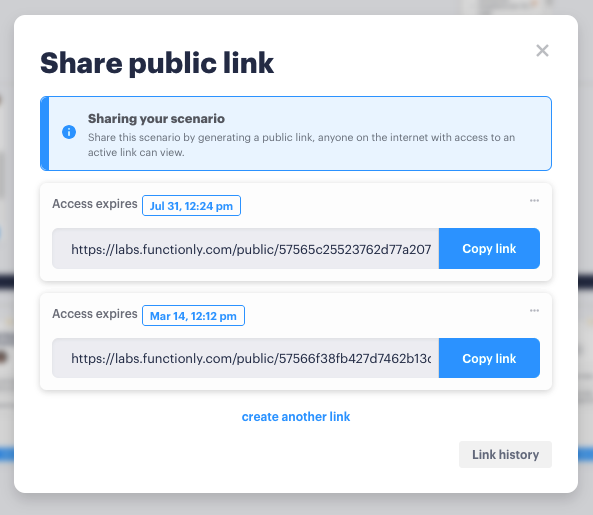 Viewers of your link will not need to create an account, or login to Functionly, they will be able to access your chart directly via the link, until the set expiration date is met.
Your chart will appear like so, (click here to see our live link demo) with all action options removed. Viewers will be able to see your organizational chart and your team chart's 'Accountabilities', 'People', and 'Resourcing' views, but will not be able to move anything around, or view more in-depth team details.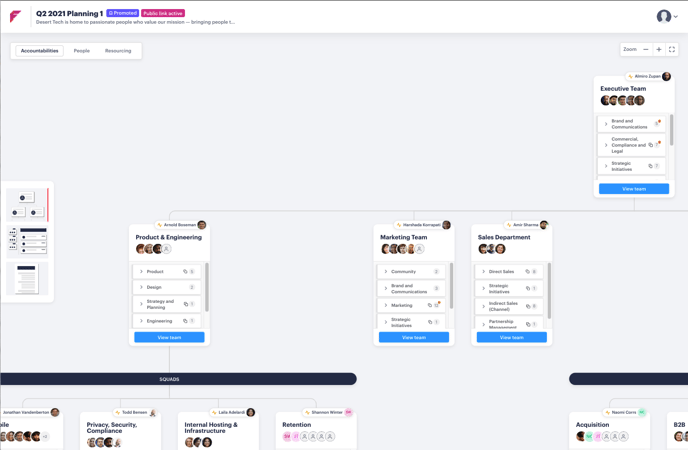 Viewers will also be able to see your team view, a view of your Functional Library - a list of all the active functions in this organization - and each team's responsibilities.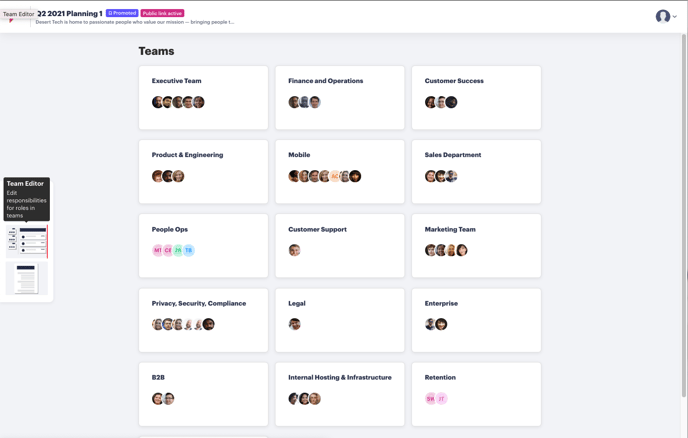 Public Link Settings:

Change expiration date
To change the expiration date of a public link, simply click on the date, and select your preferred option using the drop down calendar. Once the link's expiration date is met, users will no longer be able to access your chart.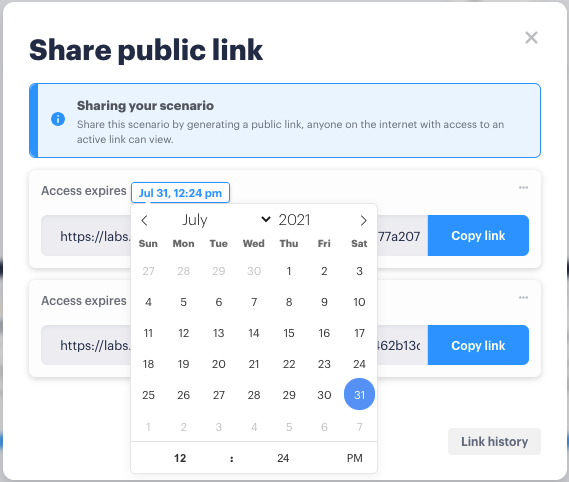 Remove Expiration / Deactivate
Use the ellipses menu on the right hand side to either remove a set expiration date on any shared scenario, meaning the scenario will be able to be accessed until you deactivate it.
Use the deactivate function to remove the shared scenario. This means no one will be able to access that scenario moving forward.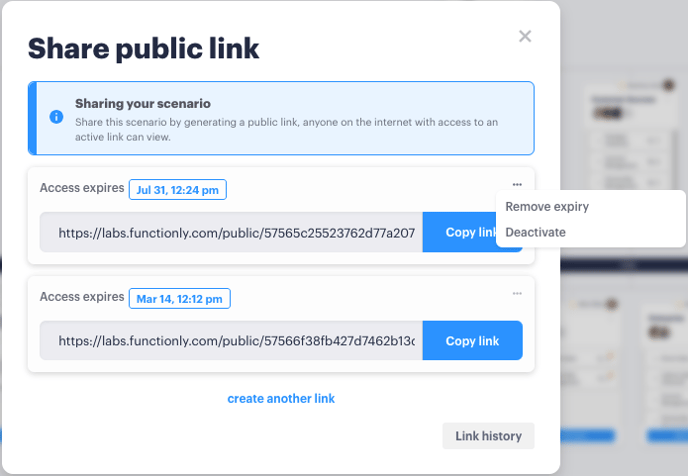 Link History
'Link history' will show you a rundown of all your current and expired links, as well as a summary of times people have viewed each scenario.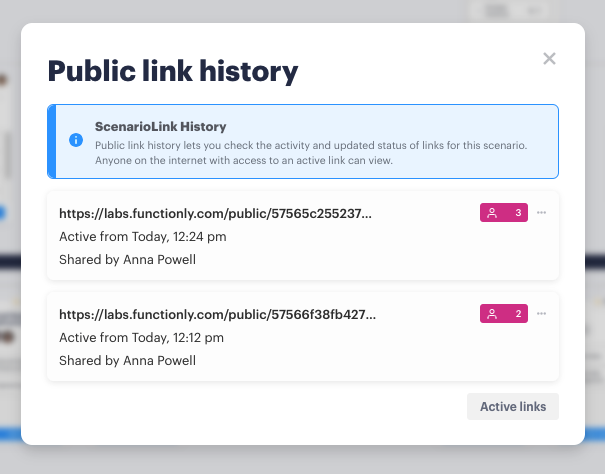 How to tell if there's an active link
When a publicly shareable link has been enabled for any scenario, a link icon will appear on the scenario page in the top left of the scenario panel on your organization page.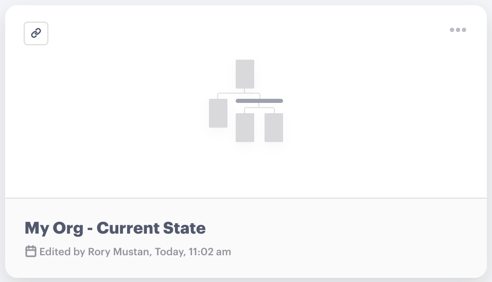 You will notice the link icon, if enabled, when a scenario is loaded next to the name and in the dropdown in the top left there will be an 'Active' tag.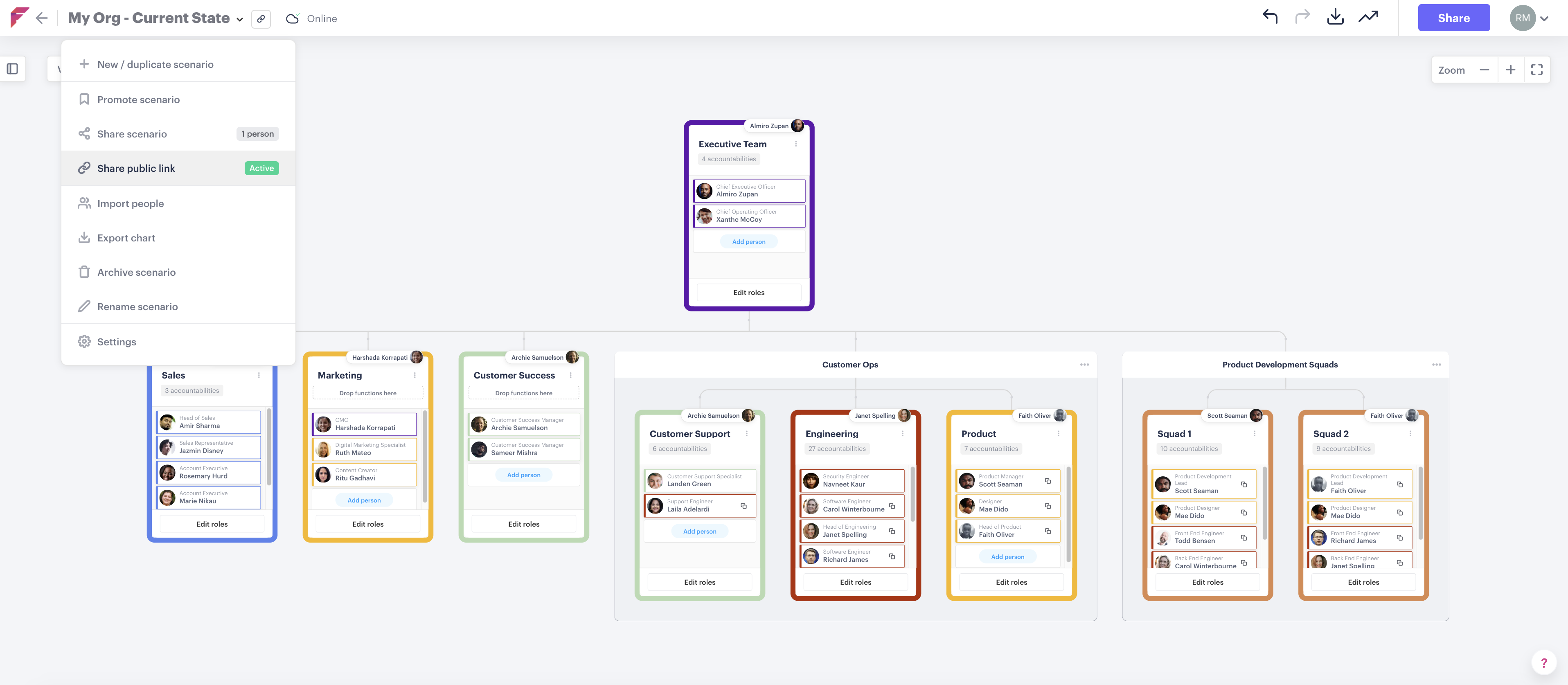 Note:
Please be careful who you share this link with, we cannot control any unwanted access as anyone with this link will be able to see your organizational information.
We do recommend changing your active links (deactivating, and creating new links) regularly to protect your privacy.