Imagine a business with no division of labor or responsibilities. That doesn't make much sense. To operate efficiently, most businesses split operations into different functional areas. Each area is accountable for completing tasks and achieving outcomes within a specific area of expertise. This is typically represented in an accountability chart.
The specific functional areas a company uses depend on the size and nature of the business. For example, a large tech firm will usually have a dedicated team for research and development. However, if they offer their products only as an online download, they won't need a functional area for supply chain and logistics. You can find a list of business functions here.
Additionally, some businesses may opt to outsource some functions rather than keep them in-house.
One functional area does exist in virtually every business. That's the management layer. This layer may have a deep, complex hierarchy or be very simple. That depends on the overall structure chosen for that organization. In a functional organizational chart, the management layer would be at the top.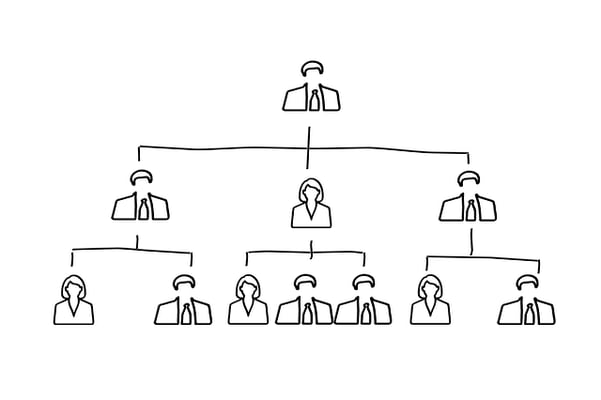 What Are the 5 Core Functional Areas of a Business?
There are five primary functional areas. These are:
Management
Operations
Finance
Sales/marketing
Research and development
Not every business will have all of these, but most will have at least three. Here's an overview of each.
Management
The management team provides leadership, creates and implements strategy, approves initiatives, and engages in planning for the future. Executives, department leaders, and managers are a part of this functional area.
The management tier is connected with the other primary teams through department managers or supervisors. For example, the department manager of sales and marketing might be part of the management layer but also have a role in the sales and marketing team.
Finance
This functional area is responsible for financial management, planning, and stewardship. This team must make decisions that ensure the organization's fiscal health so the company has the money it needs to achieve its goals. It must also ensure there is cash on hand for operations and emergencies.
The finance team is often led by the CFO. However, there may be other leaders serving under that role. For example, it's common for there to be teams within the finance functional area. HR, accounting, and legal often fall under the CFO. Each of these teams often has its own department head who reports to the CFO.
Sales/Marketing
Sales and marketing are usually combined into a single functional area. The work and responsibilities of each division tend to interrelate pretty closely.
The marketing team is responsible for understanding the target customer and presenting products and services in a way that aligns with their needs. They determine how to promote products and where. Often, marketing teams also influence pricing, packaging, and even delivery strategy.
The sales team picks up where the marketing team leaves off. They are responsible for taking the leads and prospects created through marketing processes and converting them into profitable sales.
The sales team may be quite small. In many organizations, each sales rep handles all types of customer prospects. They are responsible for the entire sales lifecycle.
In a larger organization, the sales team may be much more complex. For example, some salespeople will work in the earlier stages of sales in lead qualification. Others will take over to close deals. There may also be inside and outside sales teams or special sales teams to handle VIP accounts.
It is common for customer service teams to be part of sales/marketing. Customer support often integrates with sales, especially if the business relies on ongoing customer relationships.
Research and Development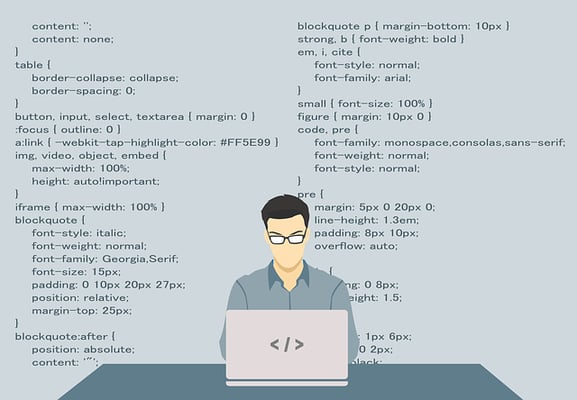 In businesses that don't have all the key functional areas, this is usually the one that is missing.
Research and development is often a part of technology and manufacturing-focused organizations. These teams work to create or improve innovative products and services based on the needs or demands of customers.
If you have a research and development team, you may structure it to include additional teams beneath it in your organizational design. IT and development teams are often included here.
Operations
Operations is the functional area that is responsible for converting inputs into outputs. Inputs might be design specs, raw materials, work orders, etc. Outputs are the products and services your organization provides to customers. In addition to production, the supply chain is included in this functional area.
Key Roles from within Each Functional Area
Here are some of the roles and responsibilities for each of the main functional areas.
Management Roles
In a traditional hierarchy, the management functional area includes the C-level roles (CEO, CFO, CMO). This layer is usually followed by VPs or department managers. There may be director roles beyond that.
Finance Roles
The teams within this functional area may include several roles that relate to the organization's acquisition, tracking, and use of funds.
Human Resources
This functional area is responsible for recruiting, hiring, training, compensation and benefits, and compliance with labor law. Roles include:
Payroll clerk
Benefits administrator
Corporate trainer
These positions generally report to the VP or director of HR.
Accounting
Accounting is responsible for the appropriate use of money flowing in and out of the org. This team ensures that invoices are issued, bills are paid, and financial records are maintained. These responsibilities may be divided among these roles:
Accountant
Accounts receivable clerk
Bookkeeper
These roles often report to the VP of accounting.
Sales/Marketing Roles
This functional area is largely responsible for all work related to customer acquisition and retention, including managing the company's reputation, generating interest in products and services, and providing customer support. Key roles in this department include:
Marketing data analyst
PR manager
Sales team leader
Communications specialist
Customer support manager
These teams often report to the VP of sales and marketing or to the CMO.
Operations Roles
The operations area is responsible for producing or executing the products and services the organization provides. Roles include:
Production worker
Supply chain manager
Quality control director
This functional area is ultimately led by the COO.
Research and Development Roles
Research and development is responsible for creating new products and improving existing products. Depending on the nature of the organization, roles might include:
Product managers
Engineers
Analysts
There is often a VP of development or CTO at the top of this functional area.
Understanding the Functions of Your Organization
If you document and diagram your company's functional areas, you will come away with a greater understanding of the roles and responsibilities within each one. Additionally, you can map how reporting and communication flow through your management hierarchy and between functional areas. Many companies find Functionly useful for this task - start for free today.