When you list your organization's assets, don't forget to add your workforce to that list! After all, they are the biggest asset to most businesses!
On top of the staff you have now being most important, you must also ensure you will be able to meet your staffing needs in the future. You need workers with the right skills who are ready to fill roles to ensure your business stays profitable.
If you are worried about meeting these challenges, workforce planning could be the solution you need. This practice helps organizations become better prepared for challenges they may face regarding hiring.
Here, we will define workforce planning, review the five steps involved in the process, and help you identify why and when this should be a priority for your business.
What is Workforce Planning?
Workforce planning is a combination of steps used to plan for the future hiring needs of an organization. Companies must conduct a state analysis of current staff and then work to determine what future needs will be. The outlook will be based on company growth plans, industry predictions, and other factors.
Finally, hiring teams must identify gaps that exist between the current supply of workers and projected future needs. Workforce planning helps companies ensure that they can maintain the staffing needed to meet organizational goals and operate efficiently. It keeps teams structured for success.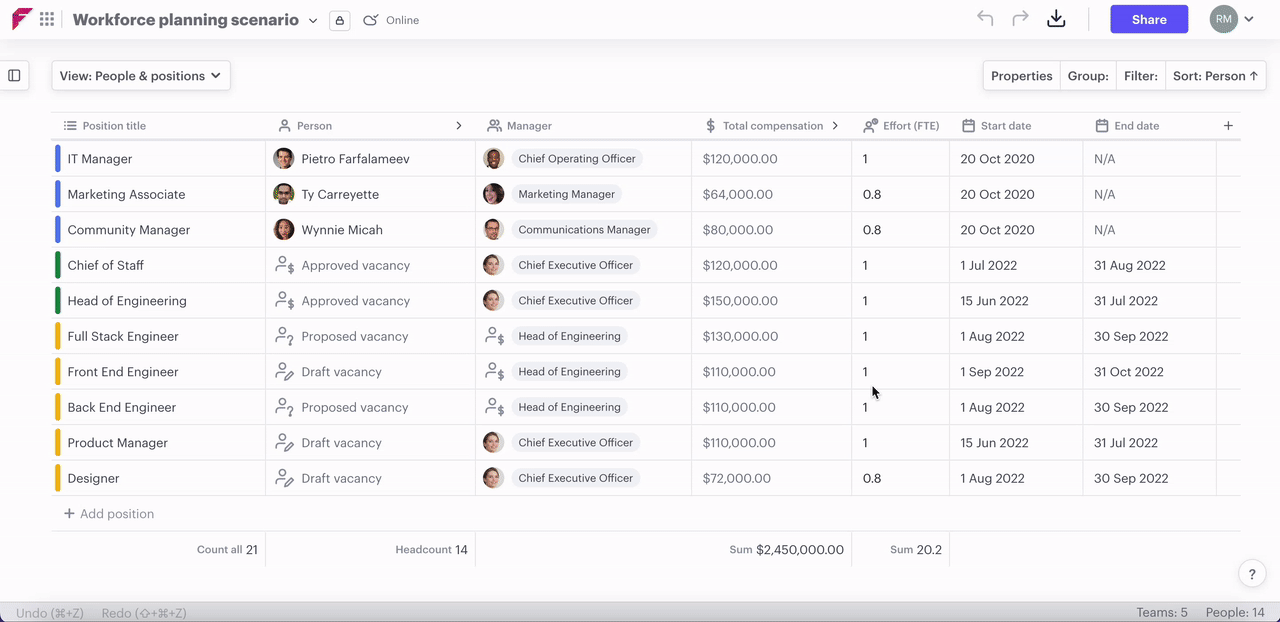 Functionly includes features to plan vacancies, assisting in the workforce planning process.
5 steps in the Workforce Planning process
Workforce planning is so important that even governmental organizations have written policies on this topic. Several different methodologies may be adopted by companies that wish to create and execute better workforce planning.
For example, the Office of Personnel Management (OPM) in the United States has a five-step workforce planning process. This model lists the following five steps:
Set a strategic direction that connects workforce planning with organizational goals
Analyze the current workforce to identify skills gaps and staffing needs
Create a plan to address the needs uncovered in the gap analysis
Align the resources and support necessary and execute the strategy
Monitor progress and make revisions as needed
The government of Western Australia has also published its own five-step approach to workforce planning. However, there are some differences between their approach and the one suggested by the OPM. Here's a summary of the five steps they suggest:
Establish context by understanding business goals and target clients
Create a profile or

chart of the current workforce

Identify future workforce requirements
Conduct a gap analysis and fill in the gaps with an action plan
Review the action plan after it has been implemented
Even the National Institutes of Health's human resources department has published a workforce planning guide. This plan lists six steps:
Determine the company's strategic direction
Supply analysis: Understand the workforce and how it may change over time
Demand analysis: Understand the workforce needs now and into the future
Conduct a gap analysis to uncover workforce needs that are or will be unmet
Create and implement a solution
Monitor progress and make changes as needed
There are several similarities between the three models outlined above. All of them include a step to continue to analyze and monitor progress after any strategy has been implemented. They all involve developing an understanding of the business goals and objectives and conducting a gap analysis.
These methods have clear differences as well. The order of steps can vary from one model to another. Additionally, the NIH model splits the analysis process into three distinct steps.
Some companies will find a five-step plan from a source they trust and then adopt that for their workforce planning. Others may create their plan from scratch entirely. The best approach may be to study several different planning methodologies and use them to inspire a bespoke workforce planning model that works with your business objectives.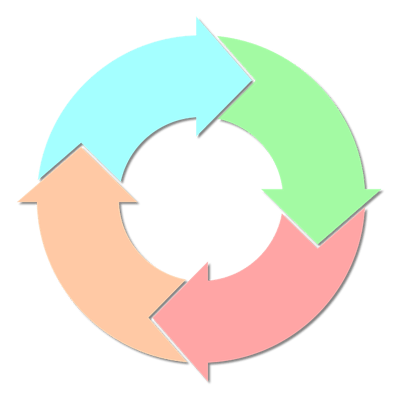 Studying several other workforce planning processes may help you form your own.
Why is Workforce Planning important to organizations?
Workforce planning is important to organizations because success and growth are dependent on the ability to maintain the workforce. Having the right number of staff members is crucial, but so is having team members with the right skills who are also ready to take on emerging challenges.
This need was made clear during the pandemic. Businesses that were well-staffed with technically literate people — who were capable of working independently and adapting to collaborating through online channels — did well. So did those with staff members who were able to help shift the existing model to one that was primarily online.
Companies that didn't have such a capable workforce on hand and weren't able to quickly acquire the necessary staff experienced more of a struggle.
When to start Workforce Planning
Planning for future workforce needs can be started at any time. Of course, a pandemic is an unpredictable, external force. In order to be prepared for anything, business leaders should undertake workforce planning right away.
Workforce planning is useful for assessing current staffing to determine whether there are enough people with the right skills to meet current operational needs. It's also useful as a way to determine how successful future plans would be with an organization's current staff.
Scenarios in Functionly allow companies to assess different workforce planning models in different circumstances.

For example, workforce planning could be implemented to answer a question such as: What would happen if we launched a new product? Would we have adequate staff if we opened a new location?
Keep in mind that a workforce planning analysis can be focused on an entire organization or just a single department. The goal remains the same regardless of the scope. Assessing the organization's current workforce and making plans for the future will always pay off.
Many organizations make Functionly a part of their workforce planning process - give it a go today for free.