The phrase "business organization" gets tossed around a lot these days. While the precise meaning of this term will vary greatly depending on who you ask, it generally refers to how a company arranges its organizational hierarchy.
While it is important to leverage proven business organization strategies, doing so can be quite difficult. This is particularly true when you add in all of the auxiliary phrases and concepts, such as "operational alignment."
Operational alignment is a favorite among consultants. Although there is plenty of haziness surrounding the phrase, it is actually quite an important concept. If leveraged properly, operational alignment strategies can help your business run more efficiently and improve productivity.
This practical explanation of operational alignment includes what it is, how it impacts your business, and what you can do to implement this concept.
What is Operational Alignment?
Operational alignment involves creating synergy between your organizational goals and the mission of each department or team. In the day-to-day, members of each team can become so fixated on their individual responsibilities that they lose sight of the company's purpose.
Your company undoubtedly has a set of established goals and strategies. Ideally, these goals should be broken down into smaller objectives. This approach will help you progress toward short-term milestones while simultaneously achieving longer-term business growth targets.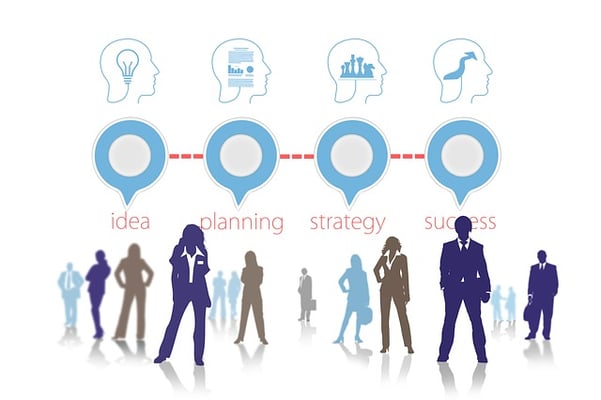 What exactly does this have to do with operational alignment? After all, the concepts of business goals and operational alignment seem worlds apart at first glance. However, that is not the case.
Like the team members they manage, business leaders can also get lost in the weeds of daily operational processes. Over time, this can cause the lines between various departments to become blurred. When this happens, teams will begin to struggle with alignment.
As a business leader, what keeps you awake at night? You are responsible for helping your staff keep their focus where it belongs. This is where operational alignment comes into play.
In summary, operational alignment involves clearly defining the responsibilities of each team or department. As part of this process, organizational leadership will also need to solidify the company hierarchy so that each employee knows who is the correct person to relay information to.
Three reasons Operational Alignment is so important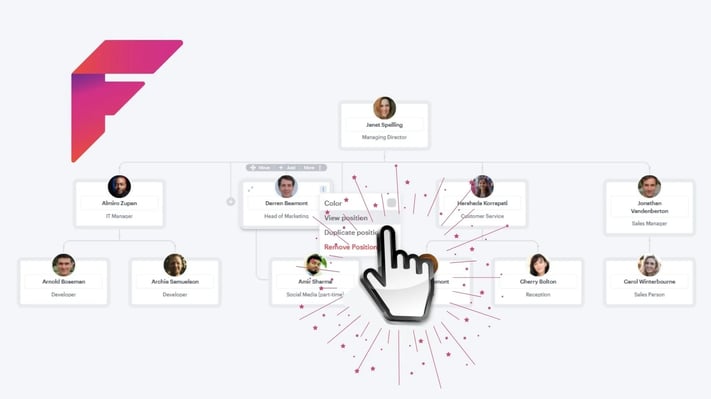 Investing in operational alignment serves several purposes. The following are some of the benefits it will bring to your company.
1. Keeps everyone on the same page
The primary reason to create operational alignment resources is to keep everyone focused on the same goals. One of the best tools for improving operational alignment is an interactive org chart. The top org chart platforms include a robust set of features, including organization mapping, integration with other software solutions, and much more.
2. Improves collaboration
If each team member does not fully understand their role within the company, how can you expect them to efficiently collaborate? The answer is that you cannot.
When an organization is out of alignment, employees will not know where to turn when seeking support from other teams. This confusion discourages communication and collaboration. Conversely, when everyone knows who their points of contact are, they can easily reach out when they need assistance with a project or task.
3. Increases productivity
Achieving synergy across your company will profoundly impact your employees for the better. But that's not all — it will benefit your bottom line as well.
When all of your teams are unified and working toward organizational goals, productivity skyrockets. This will lead to a better service experience for your customers and improved profit margins. Talk about a win-win.
Do Your Teams Struggle with Alignment?
Now that we have outlined the basics of operational alignment, there is one question you should be asking: "Do my teams struggle with alignment?" If you don't have an established organizational chart or a similar resource, there is a good chance that they do.
When assessing your team for alignment issues, look for signs such as:
Minimal collaboration
Friction between departments
Low morale
Frequent miscommunication issues
Excessive missed deadlines

Misaligned teams can create frustration and friction.
Any of the above indicators may point to an alignment issue. To explore matters further, consider meeting with your team leads and managers.
Ask them if they and their staff understand their roles within the company. Additionally, you should inquire if they know how those roles contribute to the company's overarching objective. If they don't, you have an alignment problem.
How You Can Right the Ship
Would you like to learn more about organizational alignment and related topics? If so, you can explore other Functionly Orginometry articles.
Interested in soaking up some great content during your daily commute or while you unwind at the end of a work day? We've got you covered with the Functionly podcast! In each episode, top organizational leaders share insights about how they crafted world-class working environments.
Regardless of which resources you explore, you are sure to find stellar information that will help you along your own professional journey as a business leader.
Start your operational alignment project today for free with Functionly.