Functionly's biggest new feature for June is a new addition to our expanding workforce planning tools as well as new export options and org chart layouts.
June's new releases:
---
1. Forecast view
Our new forecast view brings together data that has been added to Functionly in recent months such as compensation, vacancy status, and start and end date to provide you with a tool to visualize what your organization's spend, headcount or full-time equivalent will look like over time.
It can be accessed using the view list near the top left of any scenario, allows you to focus on positions that matter whether it's vacancies or specific functional areas, and can be viewed in multiple time dimensions giving you the flexibility to view the data in the way that's important to you.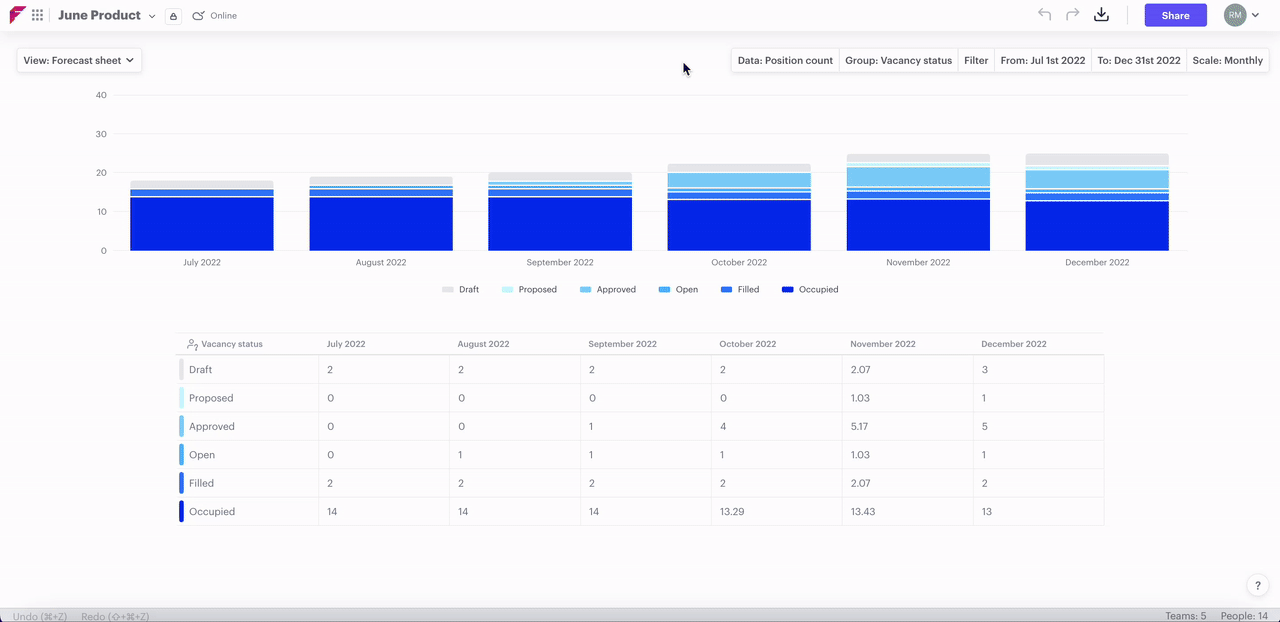 You can look at your organization as a whole or filter to look at certain managers or groups, focussing on particular areas of the business that may be undergoing significant change so you can get a clearer picture of how spend, headcount and effort are going to evolve in your organization.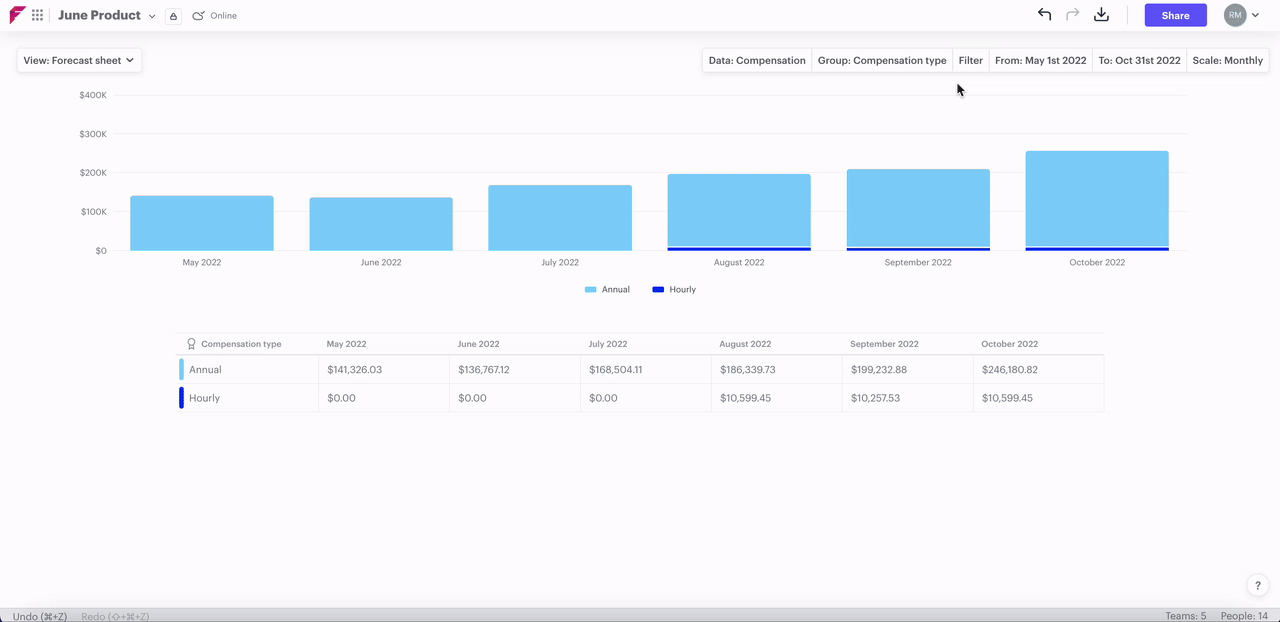 2. Top item filter
Ever been faced with an org chart and you can't remember where a person is situated? Now you can simply search the person or their position title and hone in on their part of the org chart including positions below them.
Using the filter tab on your org chart or people and positions table you can now search for a "top item" to filter by a person, position title or group. Once you select the item on the org chart you will get a view of that specific branch of your reporting structure.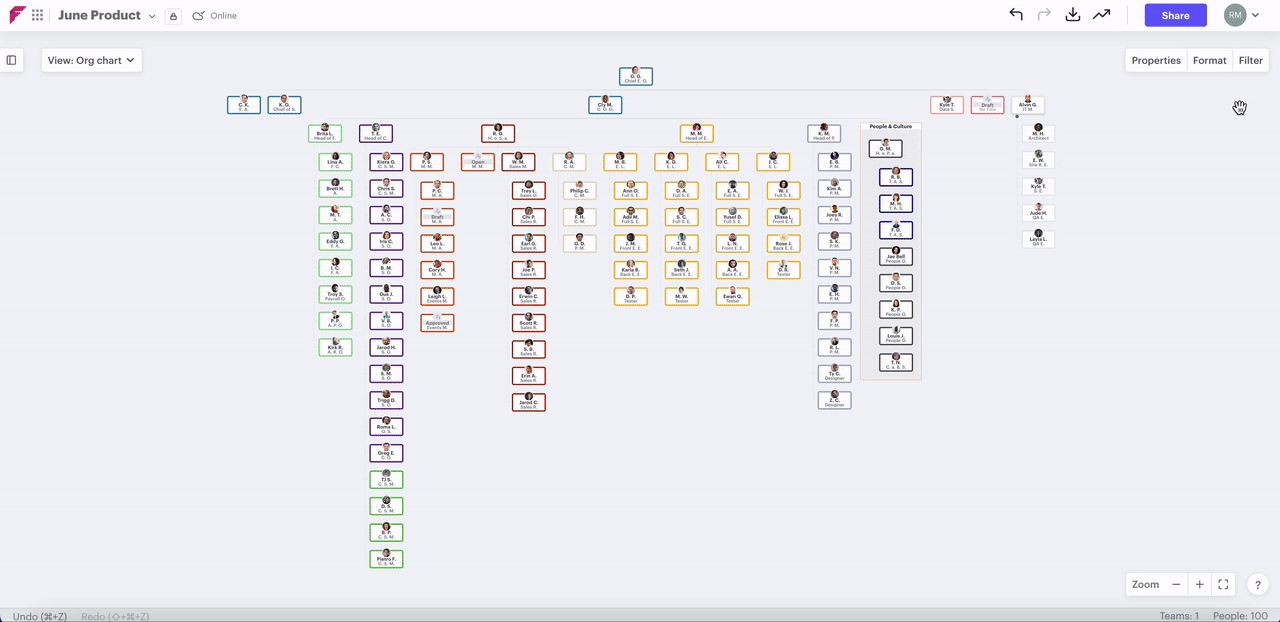 Doing the same on the people & positions table will show you a list of all positions reporting to that person, or within a certain group.
By default, when you click on top item shortcuts will appear for your top two levels (usually the exec team).
3. Manager exports
In addition to being able to export a specific view of your org chart, under filters, you can now select a top item as a point to export from and export a chart for each direct manager, as well as choose how many layers below the top item you would like to export.
This new feature is helpful for larger organizations and when doing organizational re-designs where you want to quickly focus on and share key parts of your org chart outside the product.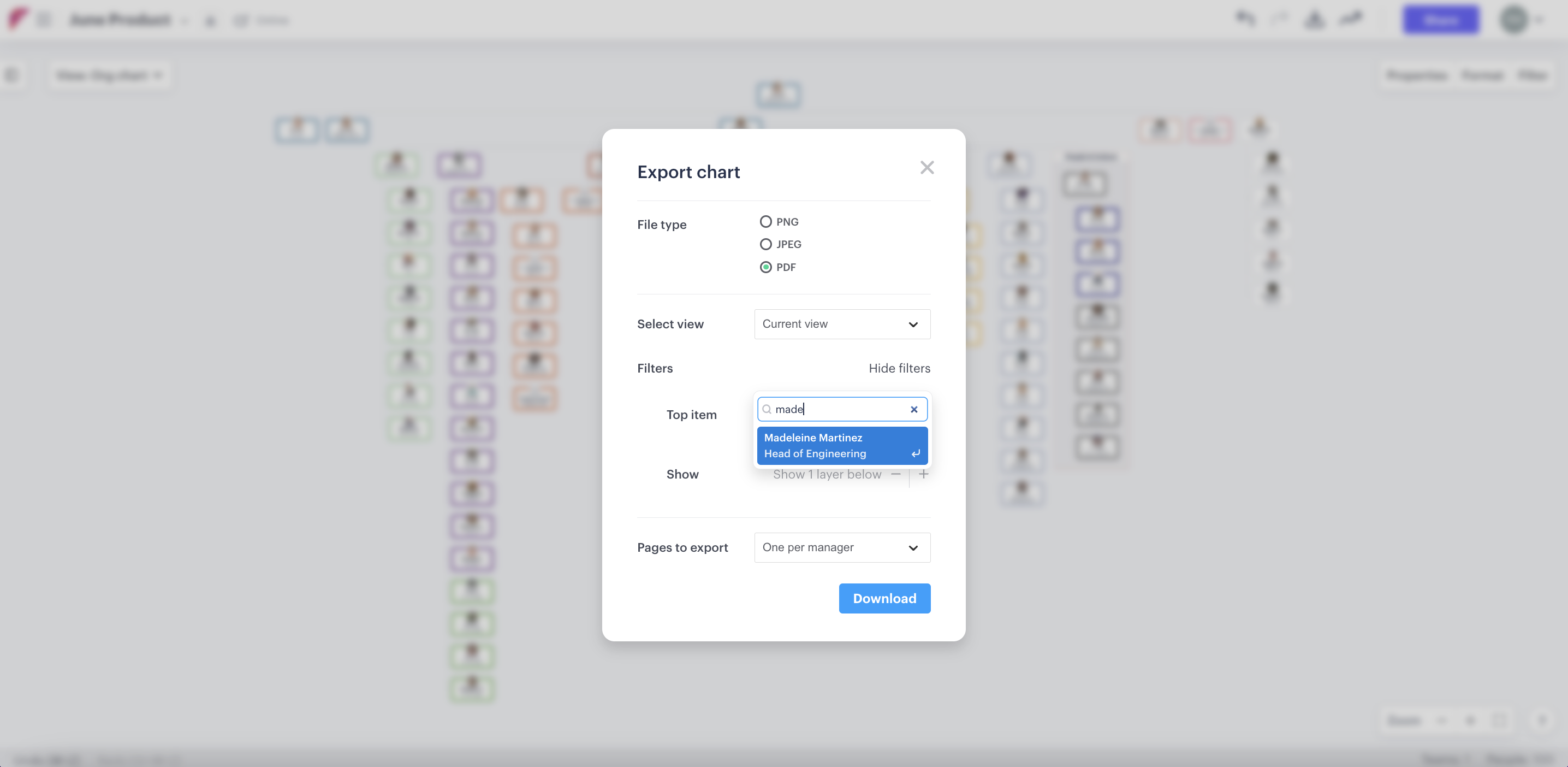 4. Incremental zoom
When users give feedback we listen, and this change to the UI of the org chart means that when you zoom out you won't instantly go from lots of detail to only a little. As you zoom out from your org chart now, the level of detail visible will gradually drop but the legibility won't.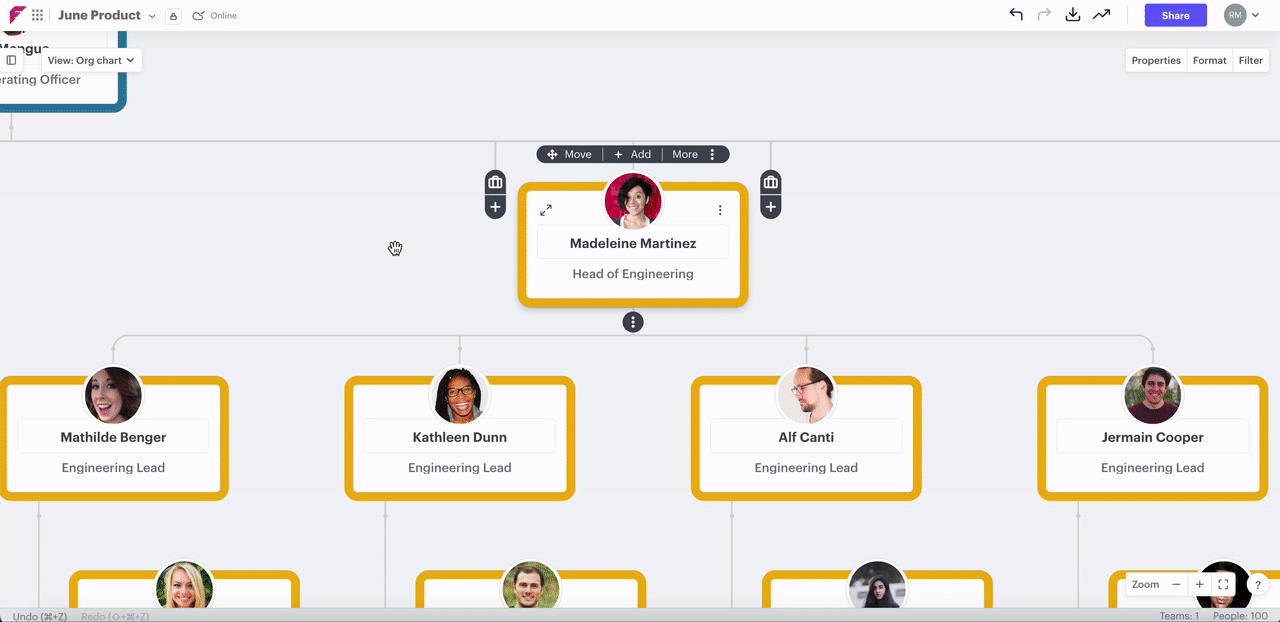 5. New layout options
Another new feature to make it easier to view parts of larger charts (again, we were listening) you can now change the layout of individual branches to a vertical condensed appearance, allowing you the flexibility to give prominence to certain functions or teams and less to others.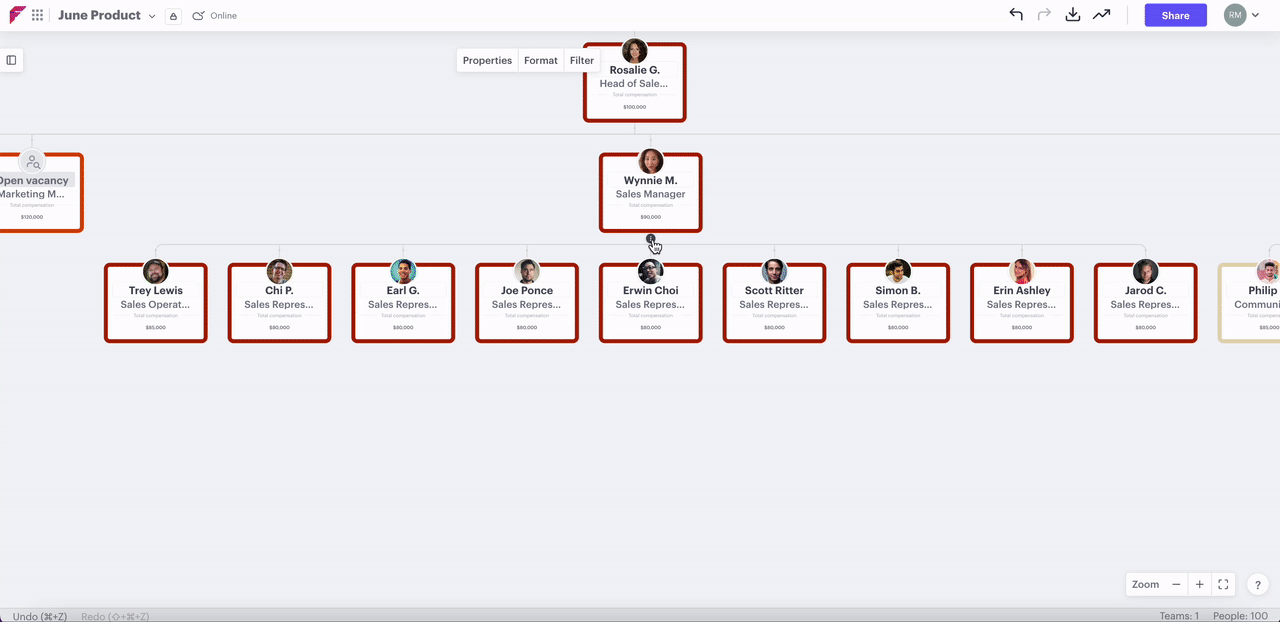 Summary
This update may seem a little shorter than
last month's release notes
, however we can assure it was still a lot of work to release all the new features listed above.
However... we have been working on something new behind-the-scenes, so keep an eye out for a new feature that *should* make building and re-designing your organization a lot easier and faster.