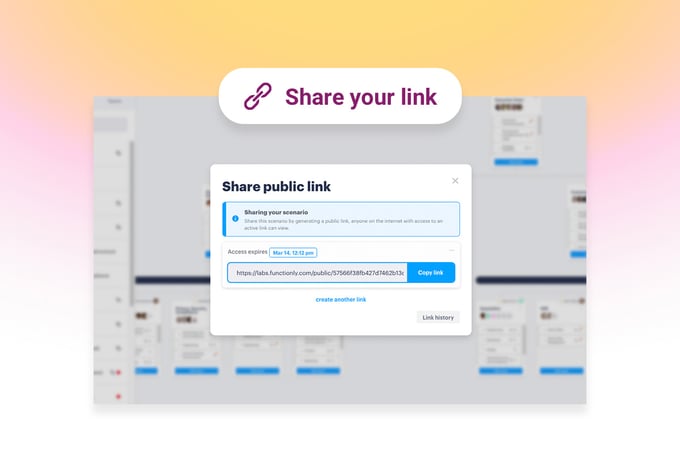 1. Share Link
Your link generates a read only url to any of your scenarios in Functionly, making it easy to share any current structures or future plans..
Access your link by clicking the drop-down menu beside your scenario description.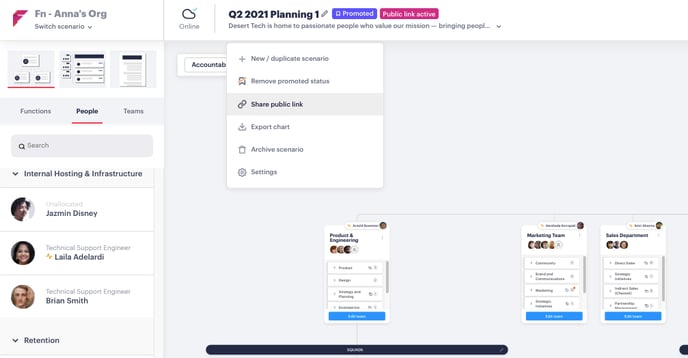 Create as many links as you like for each scenario. You can set an expiration date where the link will no longer be accessible, or choose to have no expiry and remove the link manually when the time comes.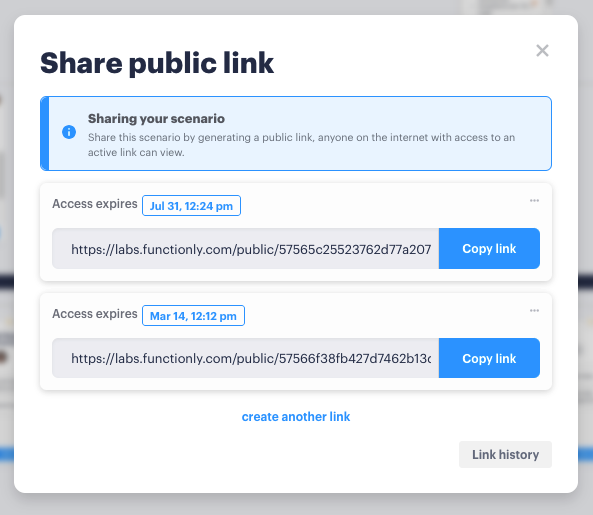 Sharing a link is free and limitless for all scenarios, so you can share to your hearts content! Every time you make changes to a shared scenario these will reflect on your links, as long as the browser is refreshed. Perfect for communicating changes around your organization.
To learn more about Link sharing, check out our 'How to' guide here.
2. New HRIS Integrations
It's no secret, imports make life much easier in Functionly, and we're thrilled to bring you even more integration options.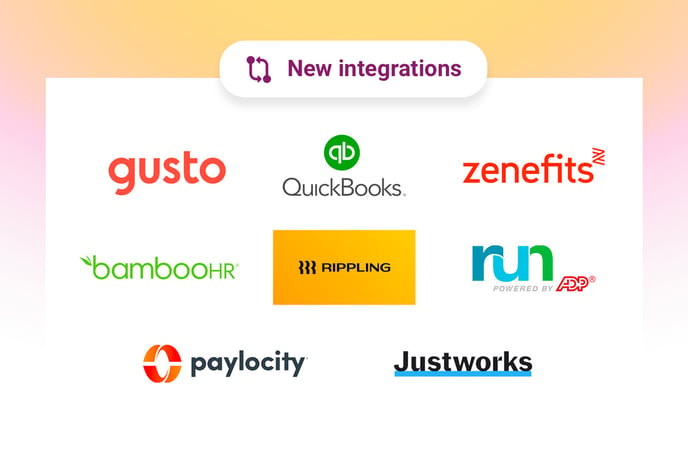 Now that this epic upgrade has landed, you'll be able to enjoy a seamless import experience from eight new HRIS platforms, including: Gusto, Quickbooks, Zenefits, Bamboo HR, Rippling, Run powered by ADP, Paylocity, and Justworks.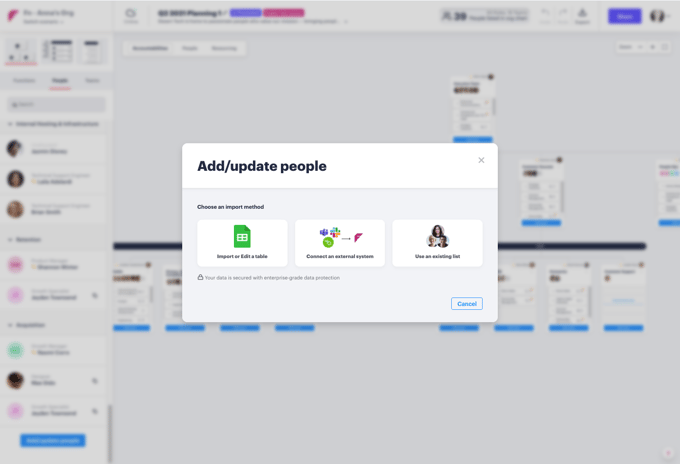 To use one of these integration options, simply click 'Connect an external system' when adding or updating your people list. The data we import includes: People's names, position title, (find out more)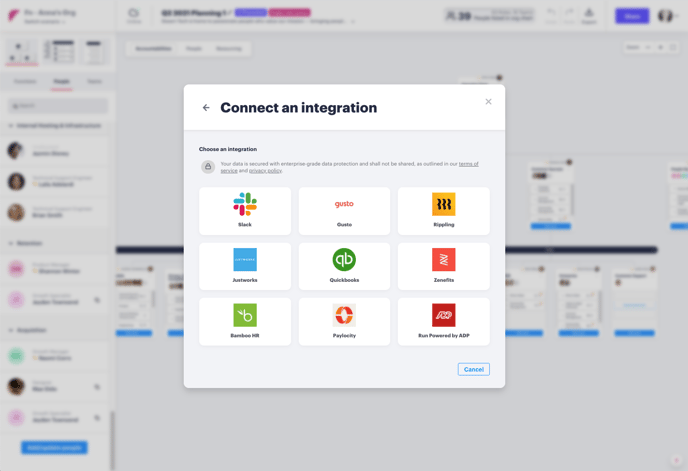 To learn more about importing people, visit the 'How to import people to Functionly' guide. If you're interested in reading more about data uploads, read our Privacy Policy. Your data is secured with enterprise grade protection, and we will never sell your information to third parties.
3. Sign in with Google
Google sign in has landed! This fantastic new addition makes signing up and signing in much easier for Google account holders.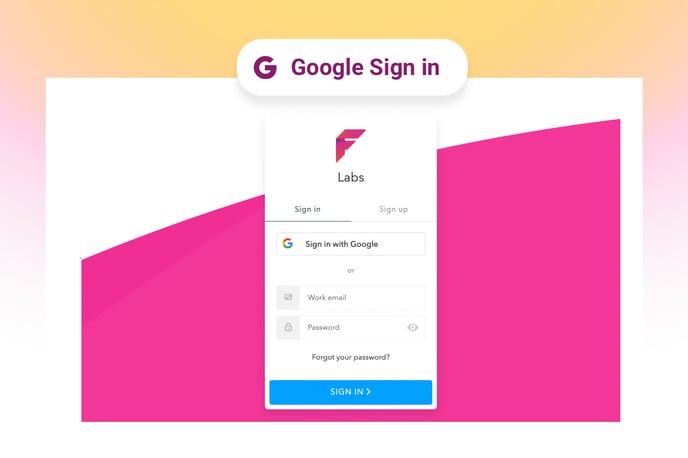 However, if you're an existing account holder with Functionly, you will need to continue using your original method of logging in (email and password) for a while longer until we extend this features capabilities.
4. Other updates
- You can now use any Demo scenario as a 'people' source
- New headcount / people counter for your scenarios (located in the top banner of each scenario)
- Various small tweaks and fixes to help your Functionly run more smoothly