1. Vertical Stacking
Wide or long? Vertical stacking is here! Which means you now have the ability to view your people vertically in your org chart instead of the traditional horizontal layout.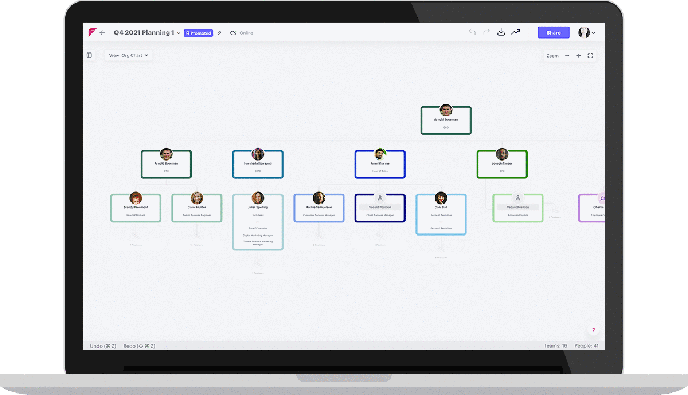 Vertical stacking enables you to see much more information in your view. Use the internode menu (the menu option that sits between each position box on your chart), and select 'Rotate all below' to change from a horizontal, to a vertical layout.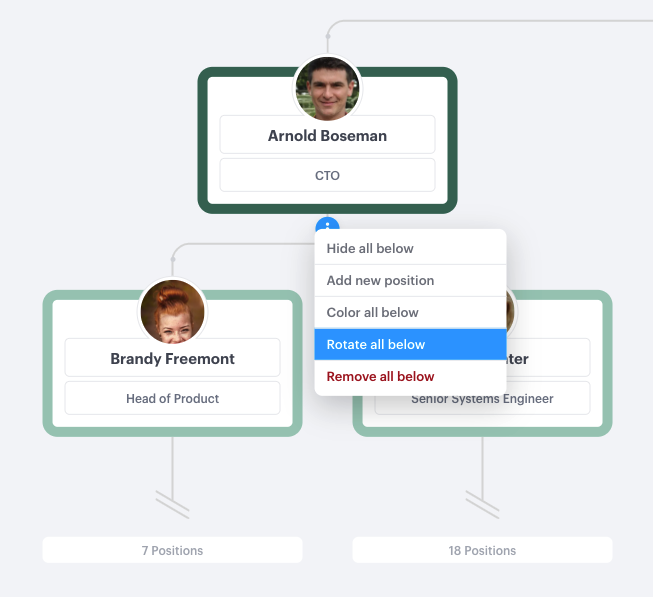 Using vertical stacking this way means you can view your entire chart with the vertical or horizontal layout of your preference. Each 'tree' can be set to the layout of your choice - so you can view a combination of horizontal and vertical layouts across your organization.
2. Position Modal
The position modal enables you to open any position card on your org chart to see and edit the details of that role.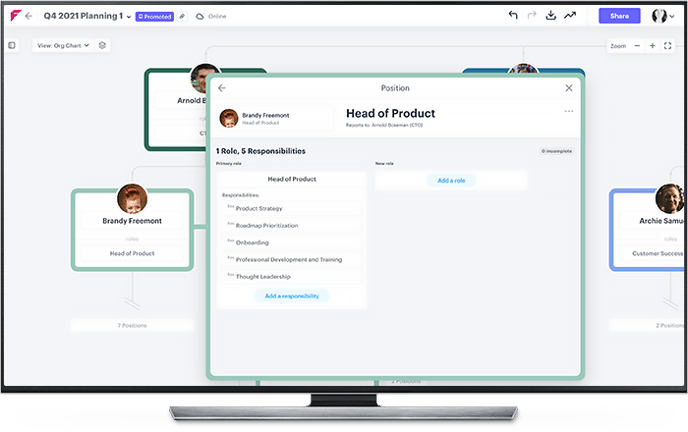 From inside the modal you can see a list of every role this position covers, edit responsibility lists, and assign new roles from the Functionly role library, or you can create your own.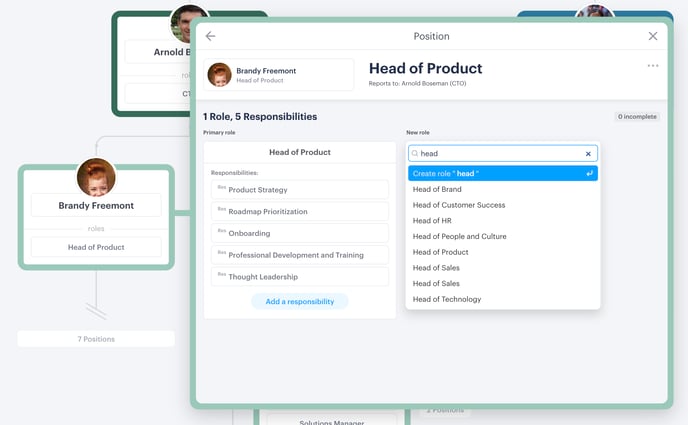 The ellipsis menu from each role allows you to rename, replace, and remove, as well as a few advanced actions:

Set as a primary role - this means the position's primary role which is displayed first in the Organizational chart

Make role template - if you have created your own role, or made some customizations to one of the Functionly role templates, you can elect to save this edited role as a 'template', which means you can assign this exact customized role to other positions in your business, and keep it saved in your library.

Export tole - print out your customized responsibilities based role template in 30 seconds. This is a useful communications tool for Manager 1 on 1s, and hiring for vacant positions.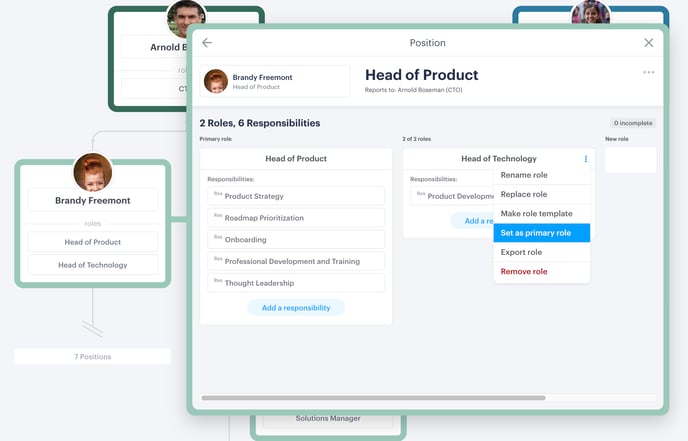 3. Extended Summary view
The summary view is Functionly's V1 of reporting tools. It provides real time updates of your charts for your people, vacancies, teams and functions.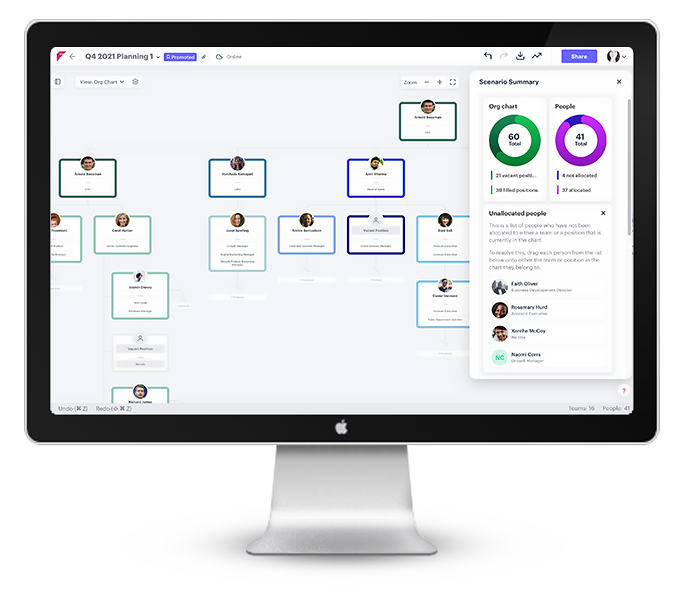 This small update enables some lists on the summary menu to expand. In this example, you can open the Unallocated people on the chart to see a list of people from your database who have not been allocated a position - an extremely useful tool if you are designing a restructure, or reallocating resourcing.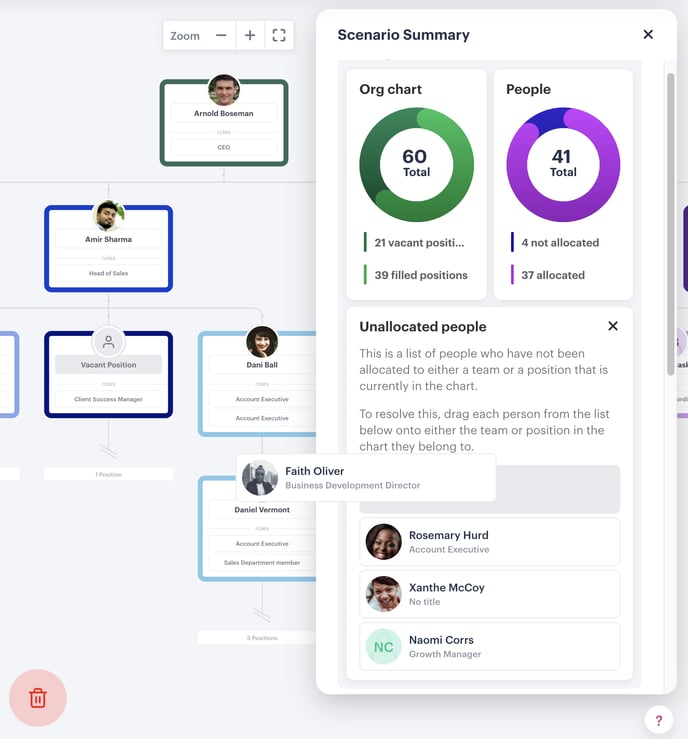 You can then use the drag and drop functionality to directly place them on your chart in the right position.
4. Bug fixes and UX research
We're constantly updating bugs and small pieces of interface changes to improve your Functionly experience. If you are having trouble, or finding something frustrating or non-intuitive to use, please submit your feedback using this Contact form. We're always happy to learn more about how we can improve. ☀️