You can create your own roles in Functionly, that fit the nomenclature used in your organization but the real strength is not just creating them but actually building roles with responsibilities already baked in.

Why build roles?
Adding responsibilities to a role template allows you to quickly add groups of responsibilities to people rather than adding them one at a time. This is particularly beneficial for repeatable roles or if you're scaling rapidly. These roles and their associated responsibilities can be quickly added to multiple people or added as vacancies to your chart. The roles templates are saved in your library which allows you to use them in any future scenarios.
Steps to build a role...
Using the Org Chart
1. Create a role
Add a role directly to your Org Chart: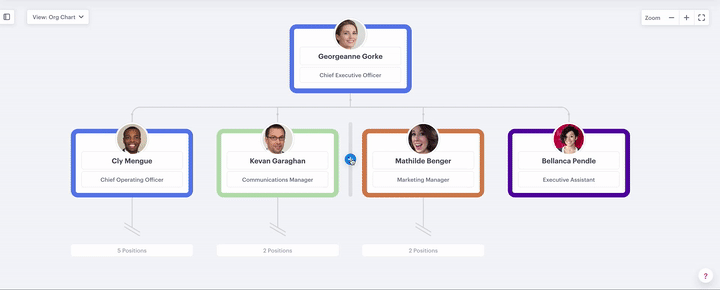 2. Add responsibilities
You can add responsibilities using the pop out modal or directly to the role inline: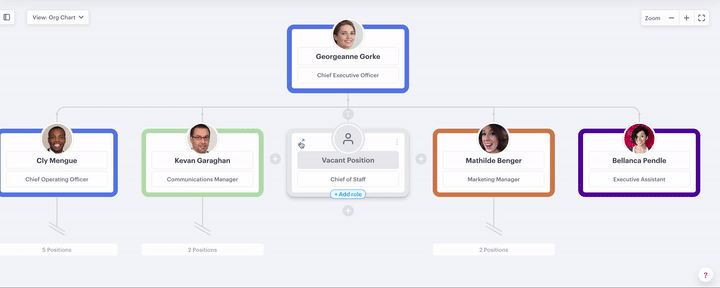 3. Add your own functions
If you can't find a responsibility you can edit the functional library and add this to the role: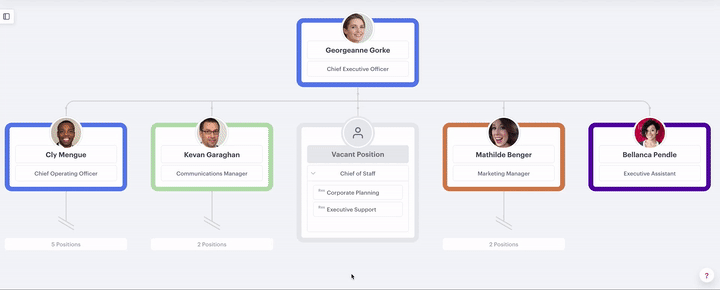 4. Save the role for future use
Click on the the three dots next to the role title and select "Make Role template" to save it and it will appear at the bottom of your "Roles" list for future use with its responsibilities: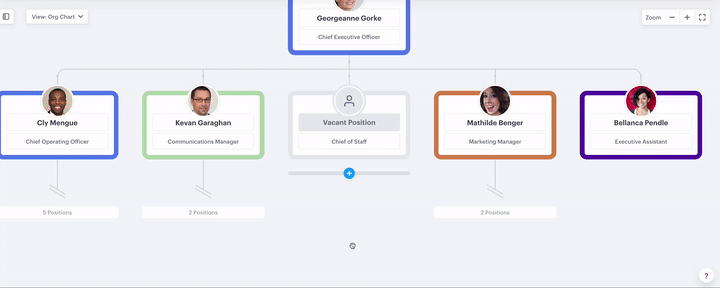 1. Create a role
Click "Edit roles" on any team's panel and "Add job template":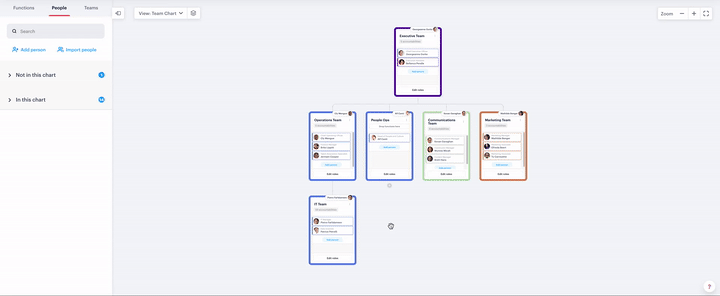 2. Apply role
Apply your role template to two or more positions (they don't have to be in the same team).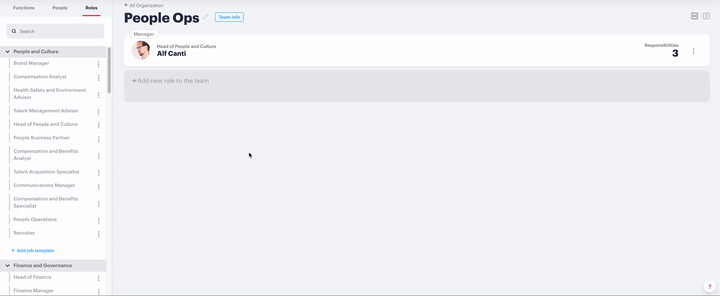 3. Add responsibilities
When you apply responsibilities to a role template that's been deployed to more than one position you will be given the option to apply it in just that position or to all positions and the base template itself.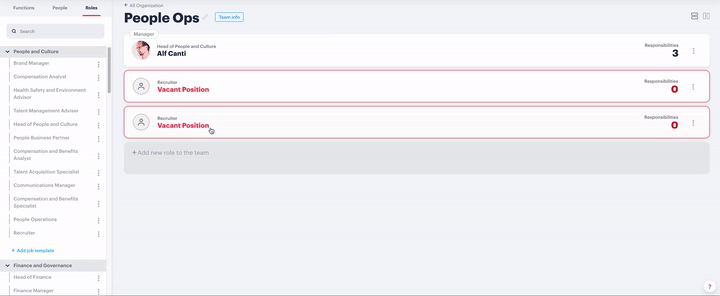 4. Save time in future
Whenever you apply this role in future, it will automatically allocate the associated responsibilities.