This article will give you a quick understanding of hidden teams
When you choose to remove a team from your org structure you will have the option to permanently delete it or hide it.
Deleting will permanently delete the team itself and also remove the people, Functions and Activities that team was responsible without permanently deleting them. All that beautiful work!
If you have put a lot of work into building a team as you think it should be, complete with Functions and Activities, not to mention the people with the requisite skills to perform these, then you can simply choose to hide a team.
Hiding a team moves it back to the sidebar, under the 'Teams' tab, ready to be simply dropped back onto your organization complete with Functions, Activities and People.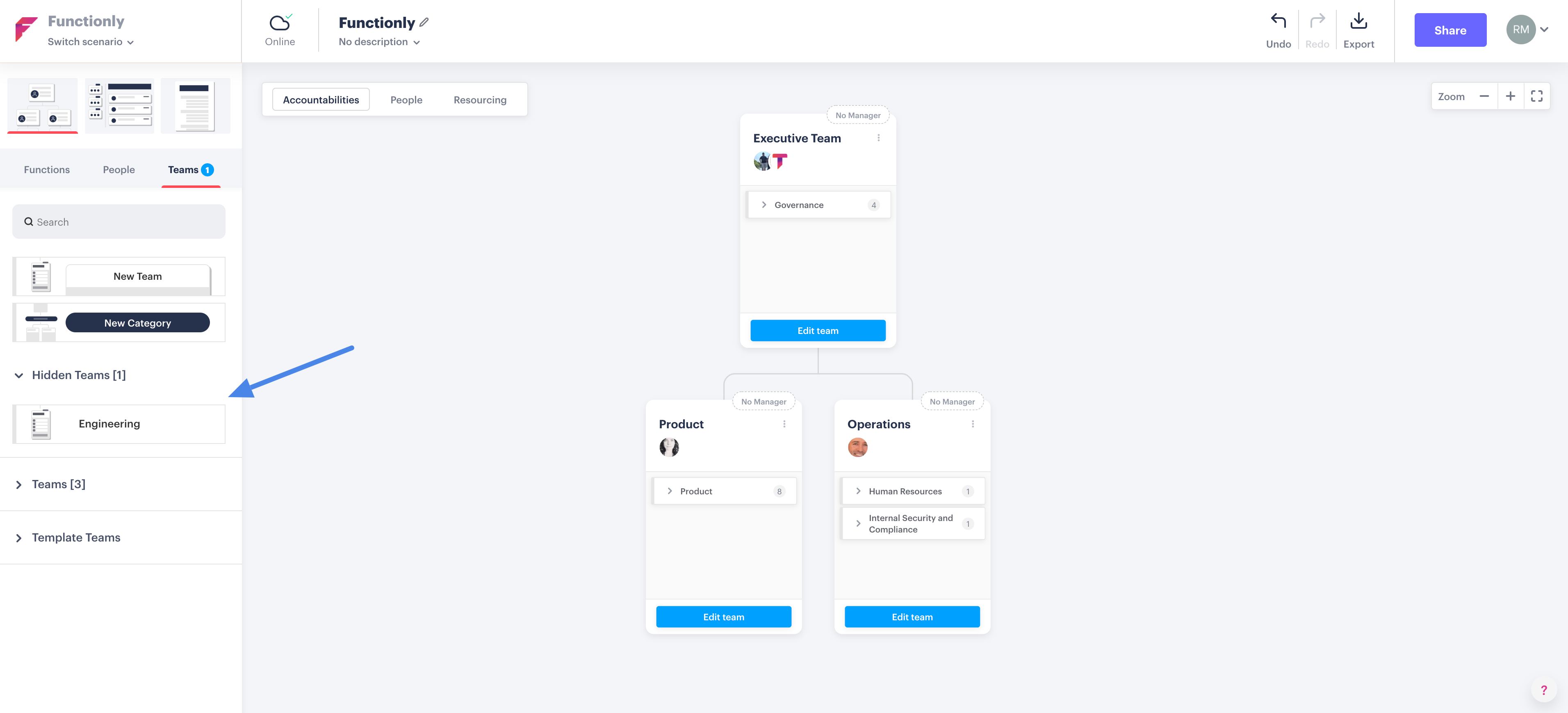 How to delete a hidden team
To delete a hidden team, simply drag it back onto your org structure (preferably at the bottom), then to the trashcan and select 'Delete Team'.