So you've arrived in your org chart canvas, and you're wondering 'what now?' The first step is to familiarise yourself with how things work.
We've made a short 3.5 minute video to help you learn how to navigate around Functionly, and get you off to a great start with building your first organization.
How to import people to Functionly
The first step is getting your people into Functionly. You can do this by three key methods, 1) import a CSV/Excel/Google sheet. 2) Use Slack to import your people, this is one of the fastest ways to import your people, or 3) Manually enter each employee into Functionly. This is a fine option if you're operating with a smaller team.

The beauty of Functionly is the versatility of how our platform can work with your needs, and the existing resources you have. We usually recommend building out your team structure first, then adding people to your structure, then assigning accountabilities, before moving on to editing roles and planning future scenarios.
Choosing your Function Library
When you create a new organization or scenario, you will need to select a Function Library. These libraries form the base of all your business functions and role templates within each scenario. Your current options are as follows:

SaaS company - Software as a Service
The SaaS company library is for organizations who build, maintain, and sell software or apps to customers or companies. Think of Spotify, Zoom, Google, Salesforce, Slack, and Functionly.
Functions in a SaaS library have a higher focus on Software and Engineering Functions.

MSP company - Managed Service Provider company
The MSP company library is for organizations who deliver services, such as network, application, infrastructure and security, via ongoing and regular support and active administration on customers' premises, in their MSP's data center (hosting), or in a third-party data center. Think of companies like IBM, Sugarshot, and other companies who provide managed IT services.
Functions in an MSP library differentiate from the SaaS library by including infrastructure, partnership management, and professional services business functions, and less engineering.
Generic Company - For all organizations that don't fit into SaaS or MSP
This is the least built out library from Functionly (we have more library data coming), and functions include: Strategy and Planning, Governance, Sales, Administration, Finance, Marketing, Customer Support, People and Culture, and much more.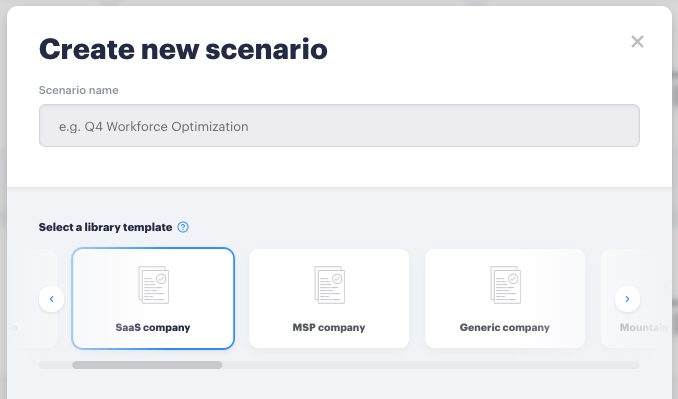 What happens after you select your base library?
Once you've selected your library, they will appear in your left menu under 'Functions'. From here, you can start assigning them to teams as accountabilities, or you can edit your library to start making it your own.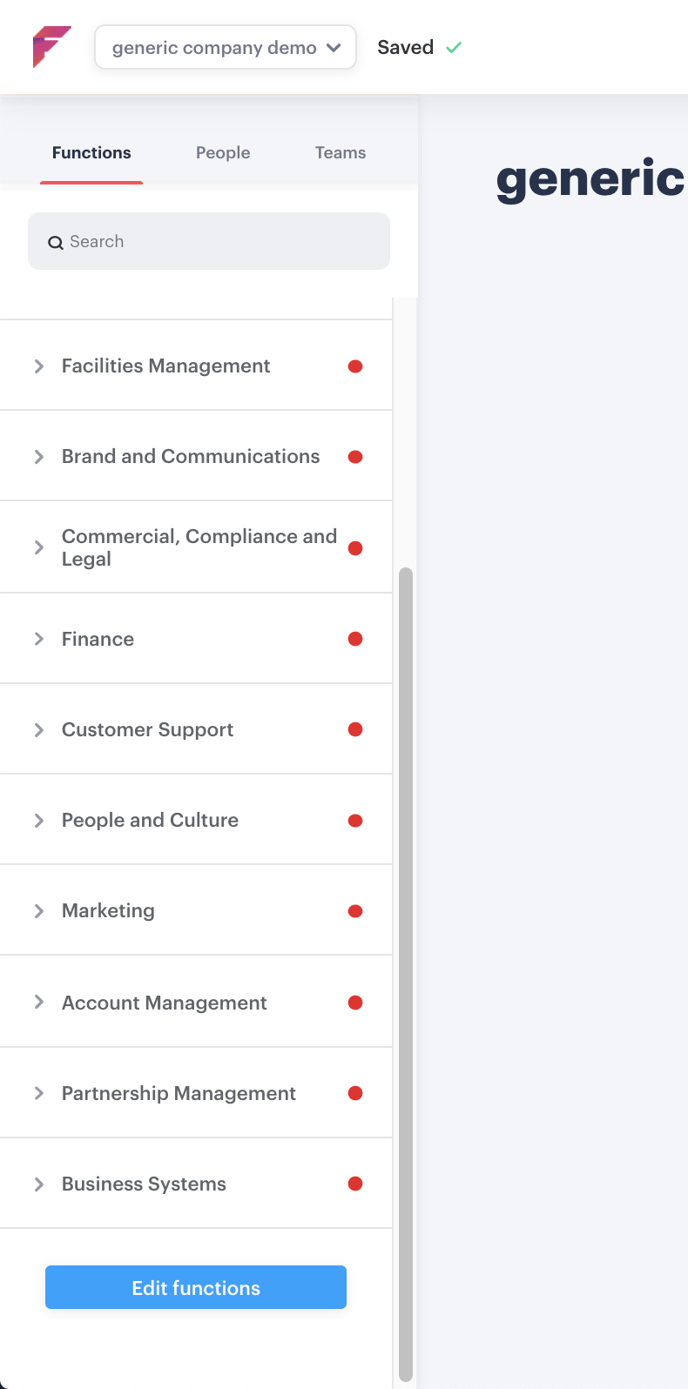 Editing Your Functional Library
We've done the research and work that should provide a solid foundation piece for your business functions, but every company is different. That's why your library is completely editable, everywhere. Toggle functions off to remove them from your library, add your own Functions, and edit names to make them your own, EG - change 'People and Culture' - to 'People and Ops', or you might separate Brand from Communications.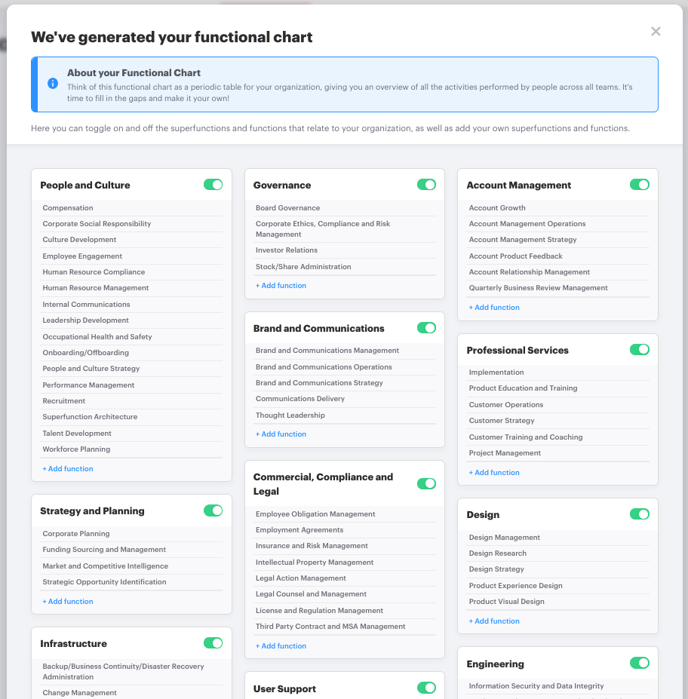 Every accountability, and every activity are editable. You can choose to match your organizational language with what's in Functionly, or you might add a whole new suite of Business Functions, for example: Growth.
To edit, simply click in line and start typing.
Once you have your library tailored to your organization, you can choose it as your new base library whenever you create a new scenario. It will appear in your selection list, alongside SaaS, MSP, and Generic.
Demo Organizations
If you're a self starter, we recommend jumping into your Org Home, and having a play around with our demo scenarios. This is a great way to familiarise yourself with our tools. Demo scenarios provide an example of what different sized companies can look like. Everything you edit in them will reset back to it's default for each new session.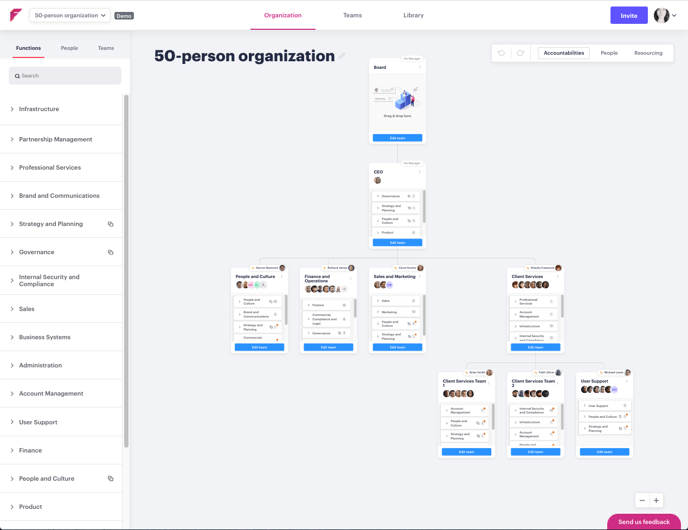 Another use for Demo Scenarios is to duplicate one that might closely match your company in size, and begin editing from there.