Whether you're visualising a matrix structure that's already in place or mapping out a new one that you plan to embed in your organization, this article will show how using our Team Chart.
Why use matrix structures?
One of the advantages of using a matrix organizational structure is that it enables more efficient and cohesive cross-functional collaboration, when working on specific projects, while at the same time allowing for functional continuity when these projects finish. People serving in a matrix structure will have different roles and responsibilities in their functional teams compared to the pods, squads or tribes they're in for the duration of the project. We can see in the below example, where our squads are developing a banking app, Faith is "Head of Product" in her functional team, while in her squad she's the "Product Development Lead" which is indicative of the responsibilities she will have in that Squad.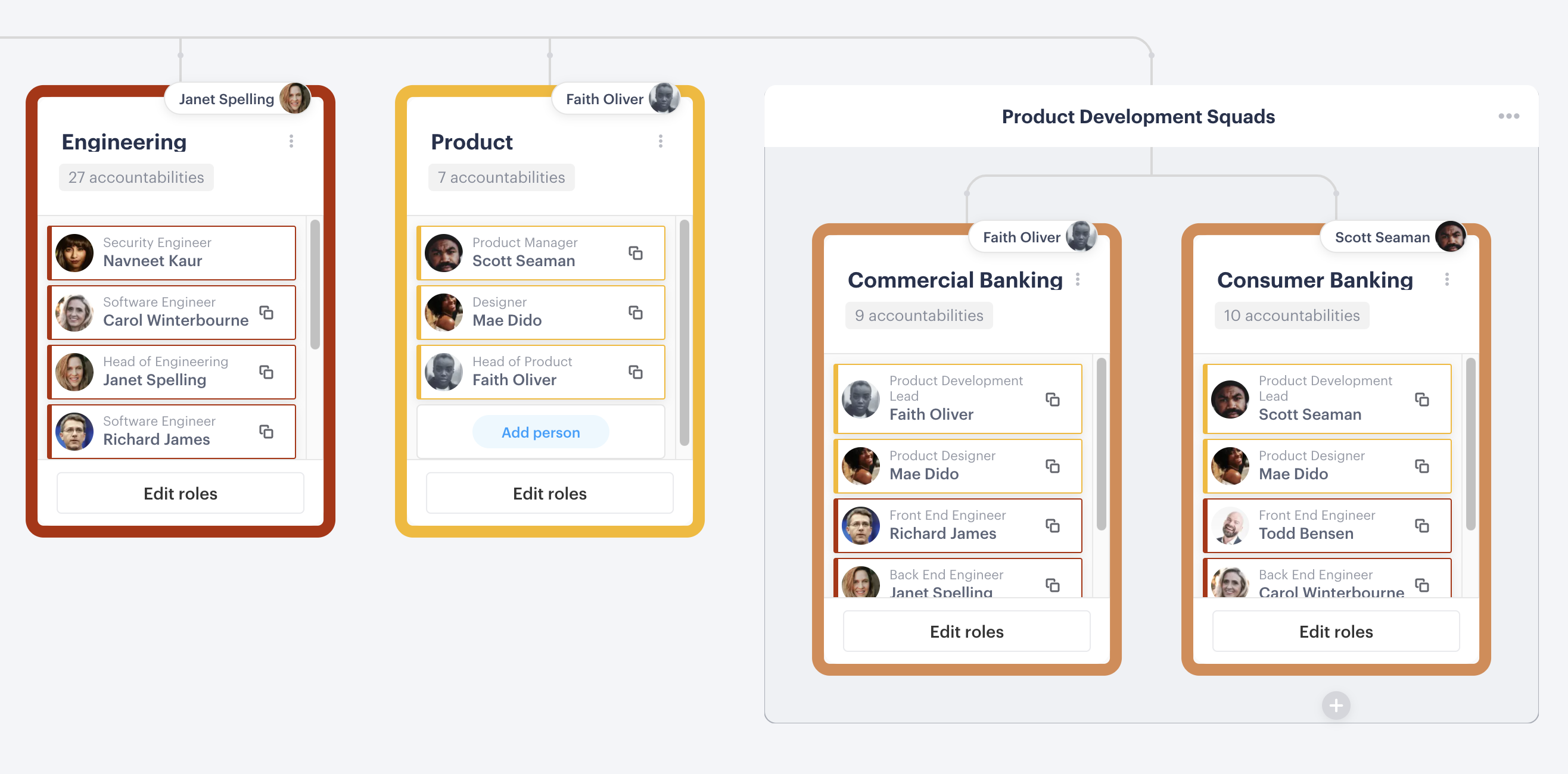 Using a more traditional, hierarchal org chart with reporting lines and people in one position this is harder to visualise but with a team structure all you need to be able to show are the different roles and responsibilities people have in their different teams.
Where to start
If you're designing your pods or squads now, the best place to start is by first mapping out your permanent functional teams as this will give you a clearer picture of the resources you have available for the matrix teams and whether external resources are required for the project. We'll continue using the development of our banking apps as the example for this exercise by first creating the Product team and adding its permanent members.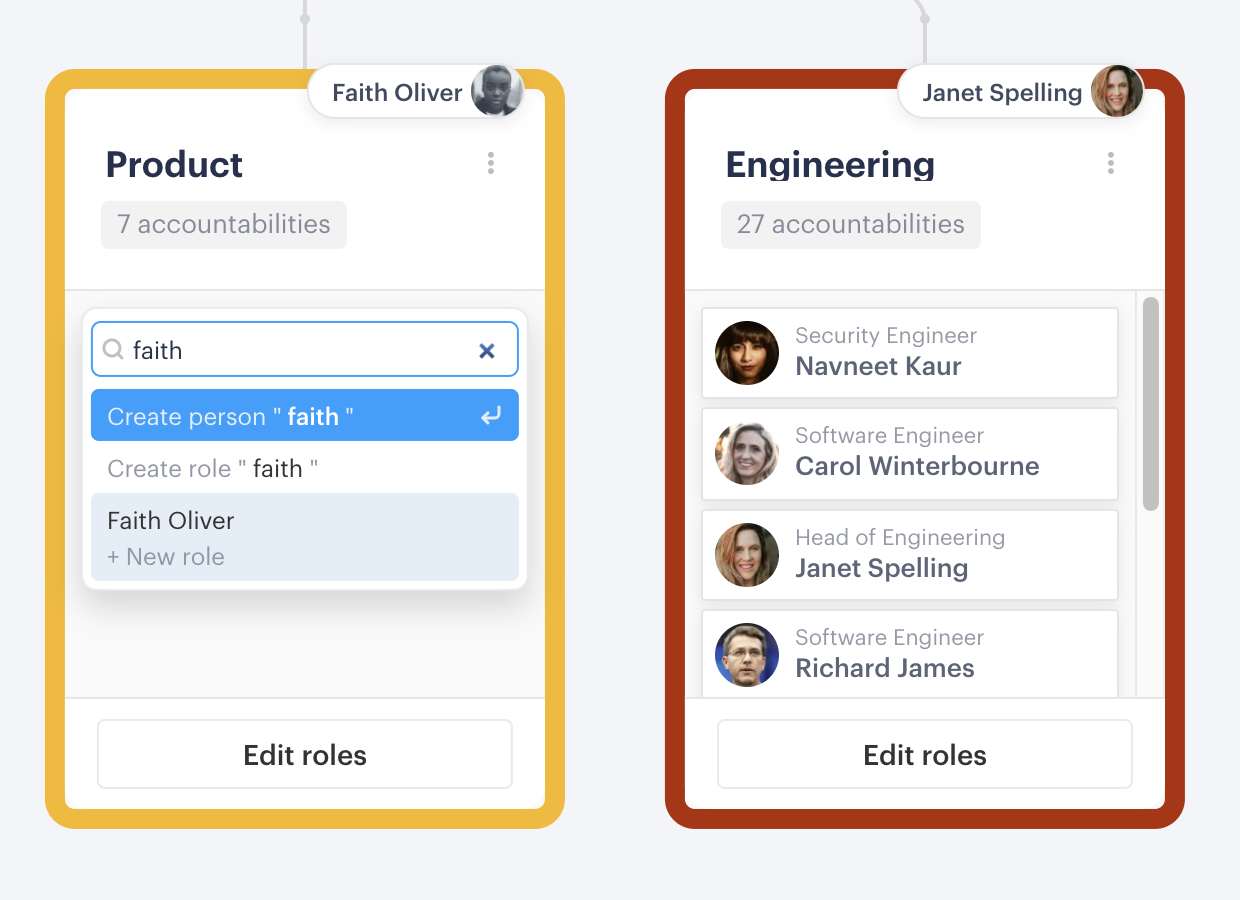 Once team members have been added, we can add roles for them by clicking on the person and selecting "add a role" or if they already have a role you can rename it. These roles can be based on seniority and be reflective of their actual job titles e.g. "Junior Product Manager", "Senior Product Manager", "Head of Product" etc. or they can be a more generic titles like "Software Developer" or "Product Manager".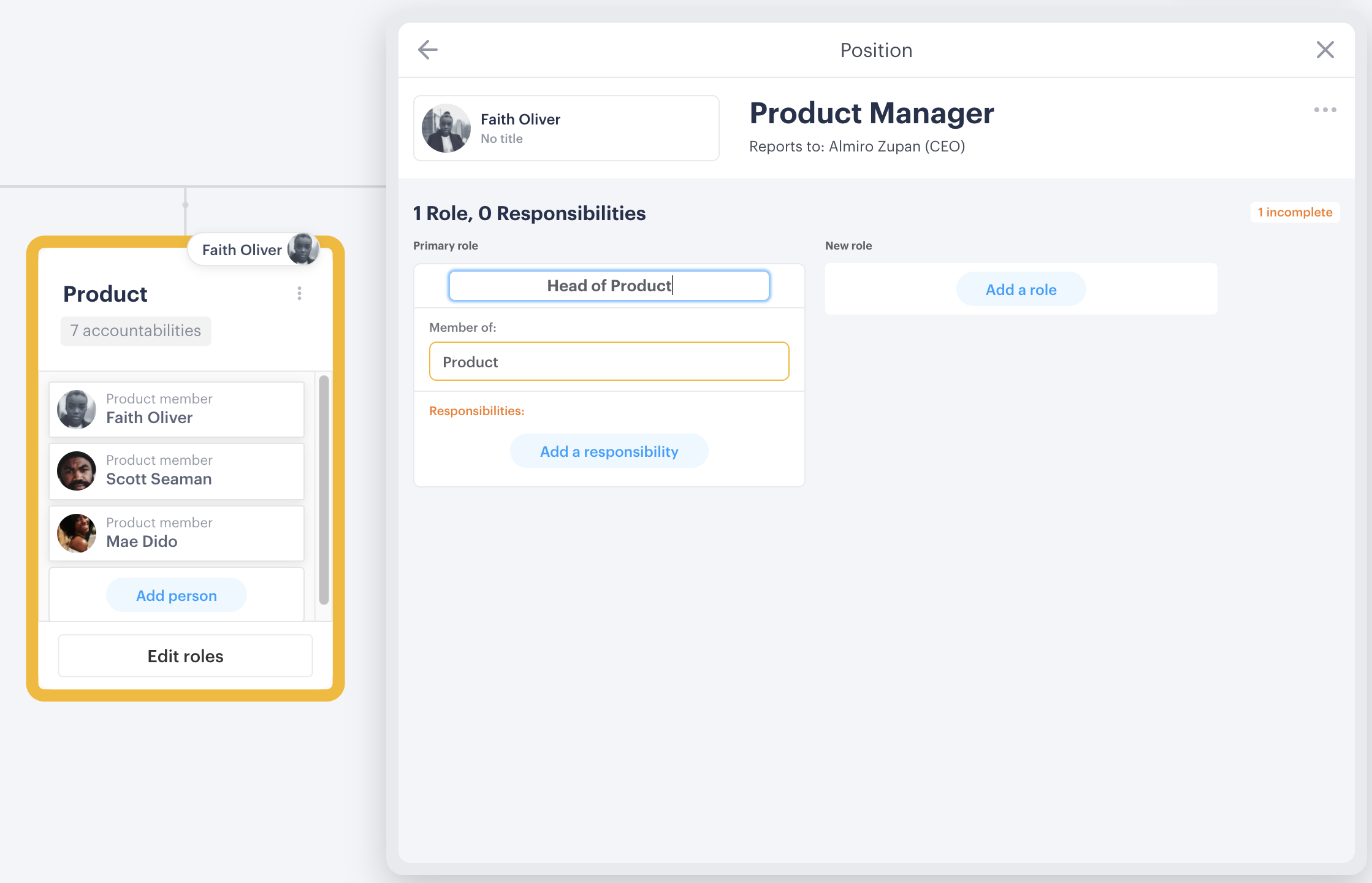 Next we'll create our product development squads for the two different work-streams by adding them to the chart, then adding a category above to make them easily identifiable.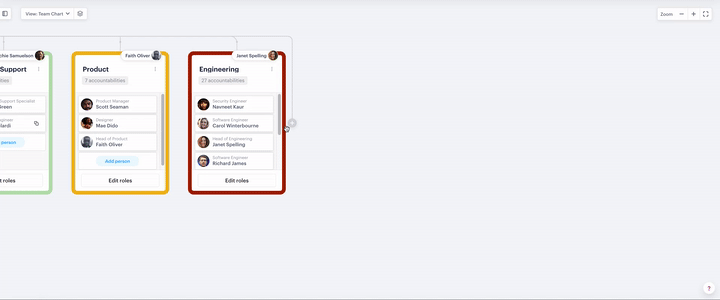 Each squad will have; one product manager to lead the process, one frontend developer, one backend developer, and the two squads will share a designer, so that the consumer and commercial banking apps have the same look and feel. We'll create new roles for our product leads and developers, adding squad specific responsibilities as we go but our designer will share a role between two squads.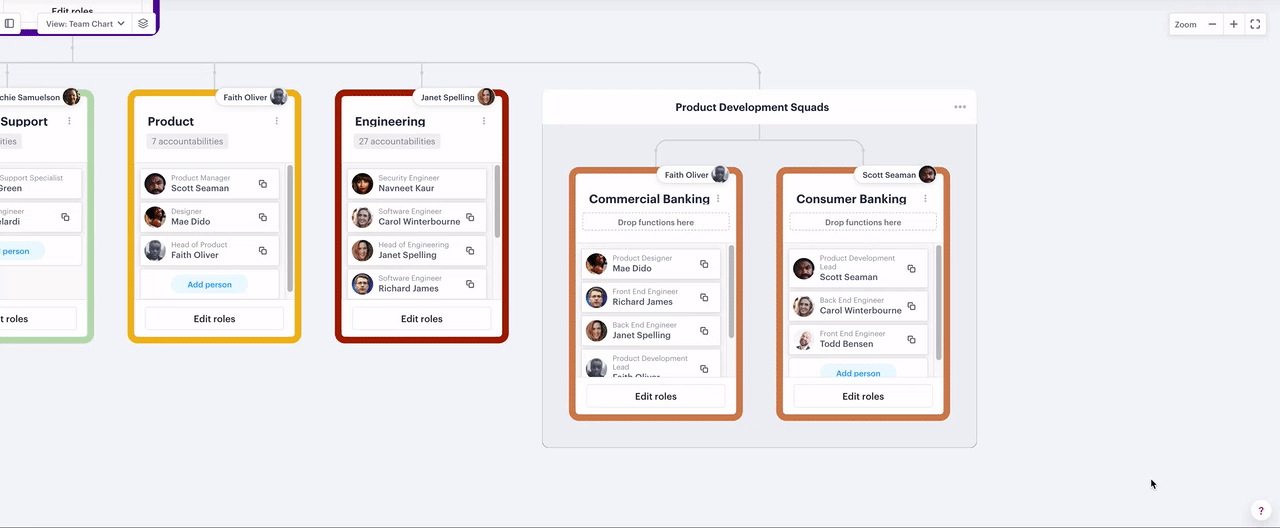 Once we have finished creating our product development squads, if we open the position modal for any person, we can see their primary roles for their functional teams e.g. Faith's primary role in the Product team is "Head of Product" and her secondary role in the Commercial Banking squad is "Product Development Lead".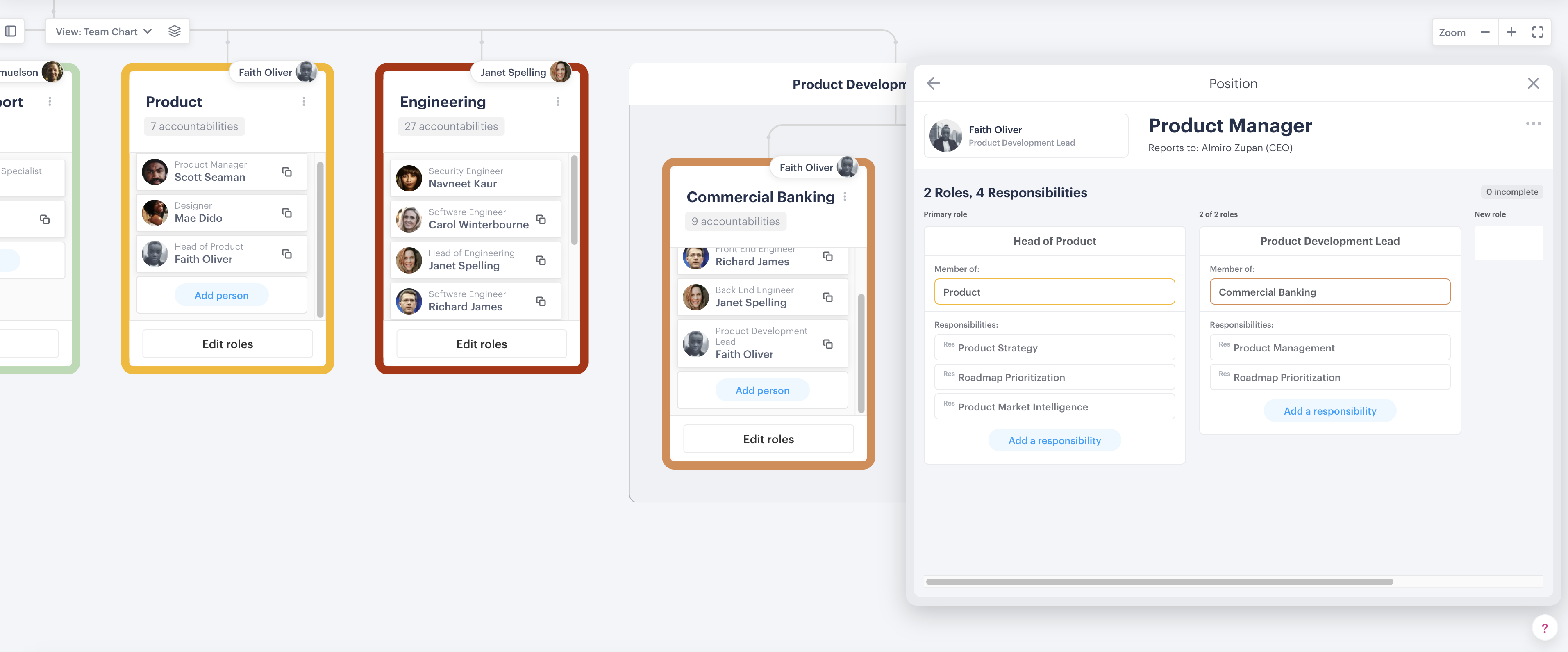 If you have questions, feedback or we can help with a specific use case get in touch with us at support@functionly.com or via our contact page.