If you can't see a person's Title or Role, it may just be that you need to toggle your view of the chart.
Change view
You can change the view of the org chart to filter on and off people's Titles, Roles or Names depending on what information you want to see. To do this click on the three stacked square icons next to the "View" dropdown and select the relevant option.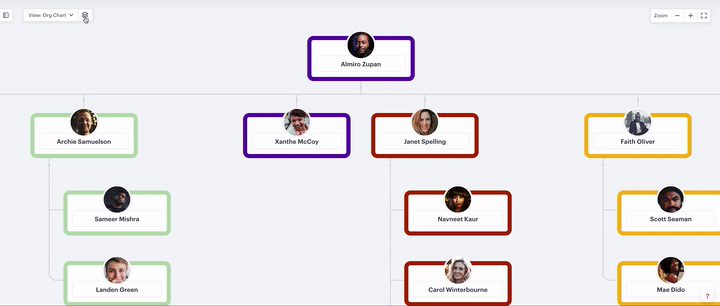 Want to understand the difference between a Title and Role?