It's finally here! We are thrilled to announce the arrival of our newest chart to Functionly, the Org Chart.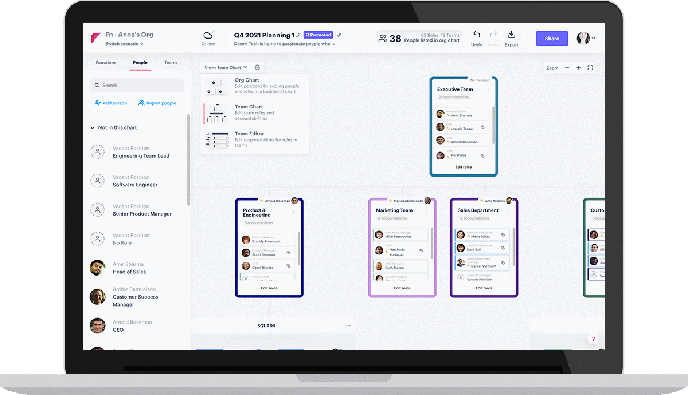 Released today, this new chart enables you to visualise the people and positions of your organization at an individual setting. See management levels, single threaded ownership, and vacancies at a glance, as well as assign functional responsibilities and multiple roles.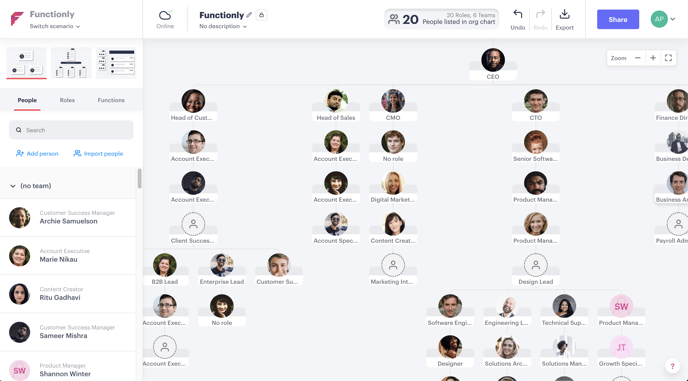 We've incorporated the classic drag and drop functionality that we're so fond of here, enabling you to simply drag and drop to assign from your left hand tools menu, but once you start exploring this chart you'll see we've added in a few new bells and whistles to make your org design experience a lot more speedy...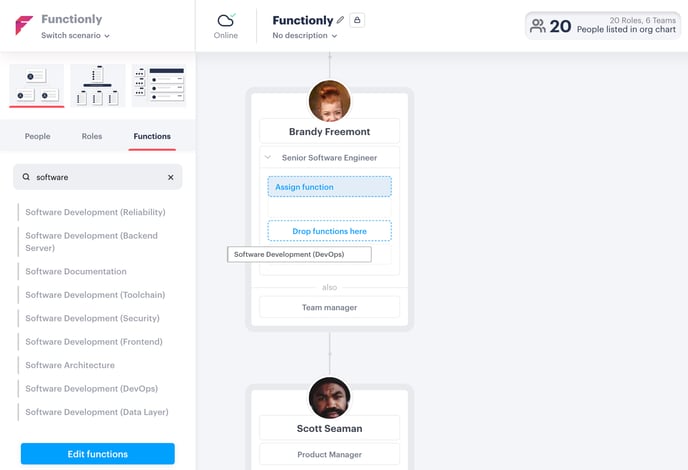 The click to add option is one new addition that performed well during our user testing. When assigning roles to people or positions - simply click to add and start typing to begin your search from our role library database. If the role you're searching for isn't listed, it's easy to create your own right on this chart.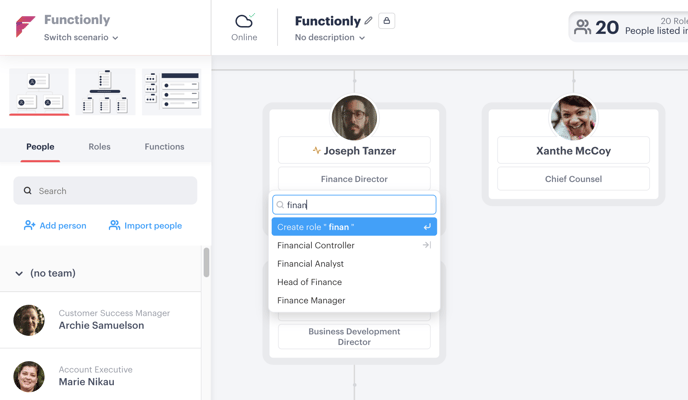 Another new feature we're excited about is the 'Hide all below' option. This functionality is available on all menus below a person. When clicked, everything underneath that person is hidden, meaning you can tailor how your chart is focused, or hide sensitive information when needed.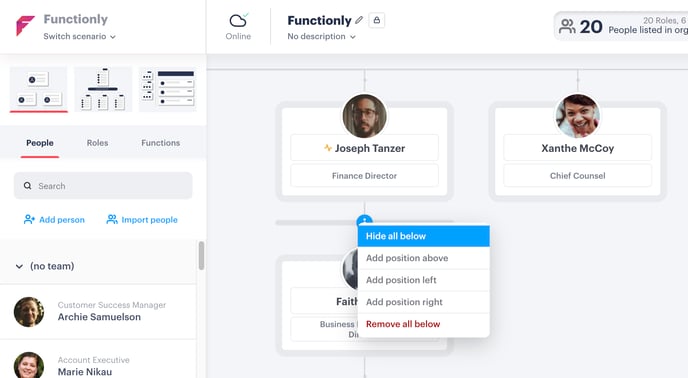 You'll also notice with these changes the top of your left hand menu has been updated. The first one indicated in the image below will change your view to the new people chart, while the second is your functional team chart, and the third your team editor home.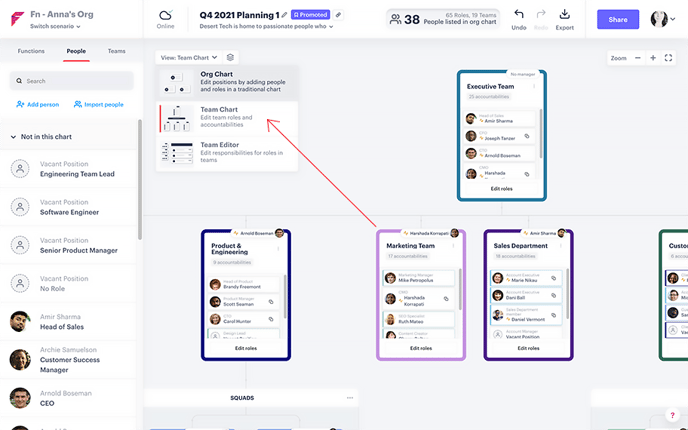 There are many new features to explore with the Org chart, but as always, we are forever learning. If you'd like to provide feedback on anything we've released, or anything you'd love for us to add, please do so here. You can also email us directly at support@functionly.com.
This feature is still in Beta, so we do also recommend duplicating one of your existing scenarios while you explore the ins and outs of your org chart.